Gardasil-9 Vaccine for HPV Prevention in Men and Women in NYC
---
If you have any questions, to schedule a consultation or if you need a second opinion, please contact us or call 646-663-4125.
We offer comprehensive testing, treatment, and prevention of STDs diseases in men and women including genital warts.
---
Gardasil-9 HPV Vaccine: What You Need to Know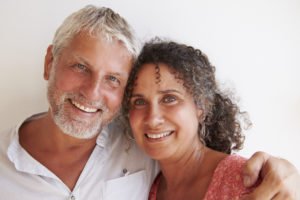 HPV is a family of viruses that cause many unpleasant problems, including cervical cancer in women; genital warts in both men and women and anal as well as oral cancers. HPV is a sexually transmitted disease.
An effective vaccine is available for HPV. Gardasil-9 is the only vaccine that protects against both cancers and genital warts (labial and perineal warts in women; penile and scrotal warts in men).
Gardasil-9 for Prevention of HPV in Men and Women
Gardasil protects against >90% of cervical cancer cases and against 95% of genital warts. GARDASIL-9 [Human Papillomavirus Quadrivalent (Types 6, 11, 16, and 18) Vaccine, Recombinant]. Types 6 and 11 cause genital warts; types 16 and 18 cause cancers.
How is Gardasil-9 Given?
Gardasil is given as 3 injections over 6 month period; the first injection followed by second injections in 2 months and 3rd injection in 6 months.
Who Should Get HPV Vaccine?
HPV vaccine is advisable for both men and women under age 45. Typically vaccine is administered to teens (12-16 years old) before initiation of sexual activity to maximize its benefit.
Men and women older than 45 years old can also get HPV vaccine but the benefit may be decreased
How Soon Does Gardasil HPV Vaccine Offer Protection?
It is necessary to take all three doses of Gardasil-9 to obtain long-term immunity from the 9 HPV strains that the vaccine targets. For most vaccines, the body develops an immune response within two weeks of immunization. The second and third dose of the Gardasil vaccine boosts the immune response produced by the first dose. So, although one dose of Gardasil may offer some protection, the immunity may not last if the next two doses are not given. For long-term protection, it is necessary to complete the course of three shots over a period of six months as recommended.
Studies (link) show that peak antibody titers are present four weeks after the third dose. This means the vaccine is most effective about one month after the three doses are completed. After a slight decline, the vaccine-induced protective antibodies stabilize one year from immunization. The complete three-dose schedule of the 9-valent Gardasil vaccine provides immunity that persists for many years.
Beginning the vaccine series and not completing it does not offer complete or lasting protection from HPV. Some risk is present until the vaccine is fully active. During this time period, safe sex practices are recommended. Remember, condoms only provide partial protection because virus transmission can occur through close contact of uncovered skin. If there is a concern for HPV in your partner or visible warts are present, abstaining from sex is the safest option until the vaccination series has been completed.
Can Men and Women Over Age 45 Get Gardasil-9 Vaccine?
Studies show that the HPV vaccine is effective in preventing or decreasing risk in older women; we can extrapolate that the HPV vaccine is likely to be similarly effective in men older than age 45. Because vaccines are most effective before exposure (in men and women who had no or minimal sexual exposure), in older men and women the vaccine may not be as effective as in younger people. However, even in people who have had HPV, studies of Gardasil vaccine suggest that it may still decrease future risks.
It is important to know that FDA recommends vaccination for men and women up to age 45. Vaccination after age 45 is made on an individual basis after a thorough discussion between the patient and the physicians at New York Urology Specialists.
At New York Urology Specialists, we offer Gardasil-9 for men and women who are older than 45 as an option to decrease frequency and chances of recurrence. Contact us to schedule an appointment.
Can HPV Vaccine (Gardasil-9) be Given to Men and Women Who Had HPV Before?
Studies show that the HPV vaccine is also effective in preventing recurrent precancerous lesions in patients who had prior HPV infection. It is very likely that the HPV vaccine may also decrease the recurrence rate of genital warts (penile warts and scrotal warts) in men and vaginal warts as well as labial HPV genital warts in women.
At New York Urology Specialists, we offer Gardasil-9 for men and women with a history of HPV as an option to decrease frequency and chances of recurrence. Contact us to schedule an appointment.
FAQ: HPV Vaccination in New York City
What is the Gardasil-9 Vaccination Schedule?
The first shot is given to girls at age 11 or 12. The CDC recommends vaccination in women up to 45 years old. At New York Urology Specialists we also offer Gardasil-9 to women of all ages including women over age 45. The three-dose schedule consists of the first dose, followed by the second dose two months later, and the third dose four months after that. In total, it takes six months to complete the Gardasil series.
How Long is Recovery After Gardasil Vaccination?
The injection is given in the muscle of the upper arm. There may be some mild discomfort in the shoulder for 1-2 days following the shot. You can shower normally. There are no dietary restrictions and you can eat or drink whatever you want, including alcohol. You can go to work and travel after the HPV vaccine. You can have sexual intercourse after vaccination, but remember, you are not completely protected until you finish the recommended three doses.
Can I Do the Second Vaccine Before Two Months? Can I Do the Third Gardasil Shot Sooner Than Recommended?
No, there has to be a gap of at least two months between the first and second shots to allow the immune response to develop. The second and third doses boost the immunity provided by the preceding shots. It is, however, possible to do the shots later than recommended, i.e., six months or one year after the first shot.
Cost of HPV Vaccination and Insurance Coverage for Gardasil-9
For men and women under the age of 45, most health insurance companies in the United States cover the cost of the HPV vaccine. However, people above the age of 45 might have to pay out-of-pocket. Each dose of Gardasil-9 costs approximately $250.
Insurance Coverage for Gardasil-9
Aetna, Cigna, UnitedHealthcare, 1199, and Empire BlueCross and all other insurances provide coverage for Gardasil-9 in men and women up to age 45. Medicare does not cover HPV vaccination except for men under age 45.
For men without insurance, New York Urology Specialists offer affordable HPV vaccination.
Scheduling Appointments for Gardasil-9 Vaccination at New York Urology Specialists
---
If you have any questions, to schedule a consultation, please contact us or call 1-(646)-663-4125.
We offer affordable, highest-quality urology care with or without insurance. Find out our office hours or directions to our office. We offer weekday, weekend and evening office hours.
---
STDs are Treatable in Nearly Every Man and Woman

At New York Urology Specialists, our urologists are specially trained in the evaluation and treatment of sexually transmitted infections (STI). We understand the challenges that STDs such as chlamydia, herpes, gonorrhea, and ureaplasma create for our patients, their relationships, and their self-esteem. We help you find an effective treatment for your symptoms that may be caused by STD, UTI or another cause.
Urologists are doctors specializing in the treatment of infections in men and women caused by sexually transmitted diseases as well as bladder infections (UTI). By the virtue of our experience and skill, we are able to offer an effective treatment option for nearly every man and women with urinary problems and bladder control problems.
We treat some of the most complex STD problems including:
Schedule an Appointment with Dr. Shteynshlyuger:
Call today: (646) 663-4125 or make an appointment online
Dr. Alex Shteynshlyuger is a fellowship trained board-certified urologist with expertise in evaluation and treatment of urological problems in men and women using modern effective and proven treatment methods. He is highly recommended by top primary care physicians in the New York area. If you or someone you know has been experiencing urological symptoms, make an appointment to take advantage of Dr. Shteynshlyuger's expert advice. Please feel free to contact us with any questions.