Scrotal Warts in Men: Treatment of HPV Warts on the Scrotum
---
If you have any questions, to schedule a consultation, please contact us or call/text: 1-646-663-4125.
---
Scrotum Genital Warts: What You Need to Know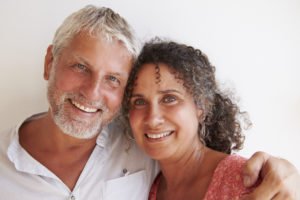 What are the Causes of Scrotal Warts?
A scrotal wart is a type of external genital wart. Genital warts are fleshy, fibrous, non-cancerous growths that occur on the penis, scrotum, and anus in men. They are caused by the human papillomavirus (HPV) – a group of more than 150 related viruses, each of which has a designated number (type or strain). About 90 percent of genital warts are caused by HPV types 6 and 11. Other high-risk strains of the virus are known to increase the risk of penile cancer in men.
Genital warts are contagious. They are a very common type of sexually transmitted infection – it is estimated that 1 percent of all sexually active Americans have genital warts.
The biggest risk factor for scrotal warts (and other types of genital warts) is unprotected sex. Genital warts can spread during sexual activity even if the infected partner does not have any visible warts or other signs and symptoms of HPV infection. Many men with scrotal warts also have penile warts and perineal or perianal warts. Men have an increased risk of developing and spreading scrotal warts if they:
Have multiple sex partners
Have a weak immune system
Have other viral infections or STDs
Drink alcohol or smoke tobacco
Genital Wart Removal in NYC
At New York Urology Specialists, we offer same-day genital wart removal. Schedule an appointment today.
We also perform comprehensive STD testing for other infections. We offer confidential appointments. Our prices are affordable with or without insurance. Call/text today: 1-646-663-4125 or make an appointment online.
How Are Genital Warts Diagnosed? What Are the Symptoms of Scrotal Warts?
Quite often the visible growth is the only symptom of genital warts in men. However, depending on the size and location, they may cause itching and pain. Scrotal warts are usually diagnosed by visual inspection by a urologist.
A biopsy may be necessary to confirm the diagnosis if the warts are unresponsive to standard treatment if the appearance is not typical. A biopsy is also sometimes performed in patients with compromised immunity. Scrotal warts with an atypical appearance (pigmented, bleeding, or ulcerated) may need to be biopsied for definitive diagnosis. There is no specific test for HPV or genital warts in men other than wart biopsy
Scrotal Wart Treatment in New York City
Without treatment, scrotal warts may resolve on their own, remain the same, or increase in number and size. However, the treatment of scrotal warts helps ameliorate symptoms and reduce infectivity (risk of transmission to sex partners).
Local creams and gels are available to treat scrotal warts and external genital warts in other areas. Some creams and gels, such as podofilox and imiquimod can be applied by the patient conveniently at home without the need for repeat visits to the urologist's office. Some local skin treatments such as TCA (trichloroacetic acid) and podophyllin must be applied by a doctor. Disadvantages of local skin treatment for scrotal warts include:
Prolonged treatment duration (up to 3 months).
Immune-modulating treatments such as imiquimod may cause pigmentation and scarring.
Pain at the treatment site
Low success rates compared to wart removal
At New York Urology Specialists we offer in-office removal of scrotal warts under local anesthesia. The procedure is typically nearly painless, takes 15-30 minutes and you go back home or to work the same day.
Scrotal Wart Removal
Scrotal warts and other external genital warts in men can be completely removed by destructive and surgical methods:
TCA (trichloroacetic acid) is a chemical destructive agent that is applied locally to warts by a physician. It does not work well and not used often.
Cryotherapy uses liquid nitrogen to destroy warts with extremely cold temperatures. Cryotherapy is effective but typically requires multiple treatments.
Electrosurgery applies uses thermal coagulation (electrocautery) for diseased tissue removal and destruction. This is a highly effective method of wart removal with a small chance of recurrence
CO2 laser vaporizes the wart with infrared light energy.
Scrotal wart excision physically removes the diseased tissue with a surgical instrument. A biopsy can be sent for analysis. This is a highly effective method of wart removal with a small chance of recurrence
The appropriate treatment depends on the number and size of scrotal warts, patient preference, and clinician experience. TCA has few risks but high recurrence rates of up to 65 percent. Cryotherapy usually requires multiple treatments before warts clear. Electrosurgery has shown better long-term effectiveness compared to cryotherapy. The CO2 laser is the treatment of choice in immunocompromised individuals. Surgical excision is equivalent to electrocautery and can be used to remove small as well as very large scrotal warts.
In general, scrotal wart excision or removal is the most effective treatment option. Removal can be performed using surgical tools or electrocautery. The CO2 laser can achieve similar results but often more costly to use. Cryotherapy is less effective than scrotal wart excision, especially for larger warts. Topical treatments such as podofilox are less effective than cryotherapy but inexpensive and have few risks.
Schedule an appointment with top urologists in New York City at our offices today for the most effective treatments for scrotal warts. Board-certified physicians at New York Urology Specialists will evaluate your case and suggest the most appropriate therapy.
Scrotal Wart Prevention
It is estimated that more than half of all sexually active men in the US get infected with HPV at some point in their lives.
How can you prevent HPV infection and scrotal warts?
HPV vaccination is the most effective way to prevent genital warts.
Studies have shown that the HPV shot (Gardasil-9) can reduce genital warts, including scrotal warts, in boys and men. The Gardasil-9 vaccine is approved for men between ages 9 and 45. At New York Urology Specialists, we offer HPV shots to men of all ages.
The only foolproof way to prevent scrotal warts is to abstain from sexual activity. Of course, this is not a practical solution for most men. The risk of HPV transmission can be greatly reduced by having sex with only one partner who has been tested and does not have an HPV infection, i.e., by being in a monogamous relationship. The risk of scrotal warts can also be lowered by limiting the number of sex partners and choosing sex partners who have had fewer relationships in the past.
Condoms provide only partial protection against scrotal warts. They are NOT 100 percent effective in preventing HPV transmission. The virus can still be transmitted from skin-to-skin contact between parts of the genitalia that are not covered by the condom.
Are Scrotal Warts Infectious? Can I Infect My Sex Partners? Are Scrotal Warts an STD?
Yes, scrotal warts are infectious. A man with scrotal warts can transmit the HPV infection to his sex partners. Scrotal warts are an STD (sexually transmitted disease). They spread through intimate skin-to-skin contact during sexual activity including vaginal, anal, and oral sex.
Who Treats Scrotal Warts? What Doctors Treat Scrotal Warts?
Scrotal warts are treated by doctors called urologists who specialize in diseases of the urinary and genital tracts in men and women. New York Urology Specialists is a full-service urology office.
Top New York City STD experts are available for consultation. Other specialists such as primary care doctors and dermatologists often treat small warts. Call us today to schedule an appointment for the treatment of scrotal warts and other sexually transmitted infections.
Where Can I Get Treatment for Scrotal Warts in New York City?
The offices of New York Urology Specialists are easily accessible from Manhattan, Brooklyn, and other New York City boroughs. We are less than 20 minutes by train or car for residents of the Bronx. Our board-certified urologists will evaluate you and recommend the most appropriate and effective treatment for scrotal warts.
We also offer same-day, confidential, comprehensive STD testing to protect you and your partner from HPV, genital warts, and other sexually transmitted diseases.
Did You Know?
Scrotal warts are external genital warts caused by human papillomavirus.
These fleshy skin-colored bumps are highly infectious and are sexually transmitted.
They can be treated with local creams or surgical wart removal in a urologist's office.
Removal of scrotal warts reduces the chances of infecting sexual partners.
Gardasil vaccine can reduce the risk of getting and transmitting scrotal warts.
What do Genital Warts Look Like?
You can find pictures of genital warts as well as before and after treatment images in our genital wart image gallery.
Scheduling Appointments for STI Testing and Scrotal Wart Treatment at New York Urology Specialists
---
If you have any questions, to schedule a consultation, please contact us or call 1-646-663-4125.
Dr. Alex Shteynshlyuger is a board-certified urologist, who specializes in all aspects of care for sexual problems in men and women including testing and treatment for STDs, genital warts, HPV vaccination as well as treatment of sexual problems including ED, premature ejaculation and other sexual concerns. He has successfully treated hundreds of men with sexual problems including ED and poor libido.
---
STDs are Treatable in Nearly Every Man

At New York Urology Specialists, our urologists are specially trained in the evaluation and treatment of sexually transmitted infections (STI). We understand the challenges that STDs such as chlamydia, herpes, gonorrhea, and ureaplasma create for our patients, their relationships, and their self-esteem. We help you find an effective treatment for your symptoms that may be caused by STD, UTI or another cause.
Urologists are doctors specializing in the treatment of infections in men and women caused by sexually transmitted diseases as well as bladder infections (UTI). By virtue of our experience and skill, we are able to offer an effective treatment option for nearly every man and woman with urinary problems and bladder control problems.
We treat some of the most complex STD problems including:
Persistent urinary urgency
Frequent recurrence of genital warts
Frequent recurrence of herpes outbreaks
HIV prevention
Genital warts in the urethra
Treatment of infections when antibiotics do not work well
Testing for urinary ureaplasma and mycoplasma.
Schedule an Appointment with Dr. Shteynshlyuger:
Call/text today: 1-646-663-4125 or make an appointment online
Dr. Alex Shteynshlyuger is a fellowship-trained, board-certified urologist with expertise in the evaluation and treatment of urological problems in men and women using modern, effective, and proven treatment methods. He is highly recommended by top primary care physicians in the New York area. If you or someone you know has been experiencing urological symptoms, make an appointment to take advantage of Dr. Shteynshlyuger's expert advice. Please feel free to contact us with any questions.
This article is also available in:

Español (Spanish)

简体中文 (Chinese (Simplified))

Русский (Russian)