Penis Warts – Treatment in NYC for Men
---
If you have any questions, to schedule a consultation, please contact us or call/text: 1-646-663-4125.
---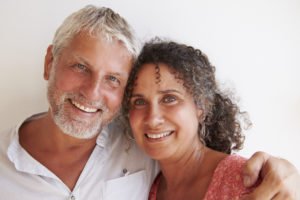 Penile Warts: Causes and Risk of Sexual Transmission
Penile warts are a type of external genital warts that occur in men who are infected with the human papillomavirus (HPV). They are caused by low-risk strains of HPV types 6 and 11. Penile warts are small, fleshy, skin-colored or gray bumps that may be present on the penis in different locations, including the:
Foreskin
Glans/Meatus
Shaft
Around the base of the penis
Penile warts are caused by HPV infection which is a very common sexually transmitted infection. Genital warts spread by skin-to-skin contact during sexual activity including vaginal and anal sex. Many men with penile warts remain symptom-free and unaware that they are infected. Sometimes, warts on the penis can cause itching, burning, or bleeding. Penile warts may not show up for months to years after exposure to the HPV virus. An HPV vaccine called Gardasil-9 is available which is very effective in preventing penile warts.Gardasil-9 HPV vaccine is not as effective in men and women who are already infected.
Genital Wart Removal in NYC
At New York Urology Specialists, we offer same-day genital wart removal. Schedule an appointment today.
We also perform comprehensive STD testing for other infections. We offer confidential appointments. Our prices are affordable with or without insurance. Call/text today: 1-646-663-4125 or make an appointment online.
Treatment Options for Penile Warts
Treatment options for penile warts include:
Immunotherapy with imiquimod (Aldara)
Cryoablation (freezing the wart with liquid nitrogen)
Surgical excision with fulguration
The choice of treatment depends on the location, size, and number of penile warts. Complete surgical excision of penile warts with fulguration achieves some of the lowest recurrence rates at the same site. Results of surgical excision are better compared to imiquimod or cryoablation. If multiple or large warts are present on the foreskin of the penis, circumcision may be recommended because extensive ablation at this location can cause phimosis due to scarring. Talk to top New York City urologists at our offices today for the most effective treatment for penile warts.
What Doctors Treat Penile Warts and Urethral Warts?
Urologists are specialists who treat penile warts, urethral warts, and other sexually transmitted infections in men. At New York Urology Specialists, we offer comprehensive urological care for men of all ages. Our board-certified urologists have expertise in testing, diagnosing, and treating sexually and non-sexually transmitted diseases in men and women. Call today to consult expert urologists at our easily reachable offices in New York City. We are within 20 minutes by car or train from anywhere in the Bronx.
Treatment for Penile Warts on the Glans and Urethral Meatus
Warts on the glans penis and urethral meatus (tip of the penis) can be treated with topical creams applied to the skin or with surgical excision and fulguration. Nonsurgical treatment with podophyllin cream is usually prolonged (4-8 weeks) with relatively high recurrence rates. Cryoablation is fairly effective but typically requires the patient to return multiple times to the urologist's office. Surgical excision and fulguration are associated with the lowest recurrence rate of penile warts and treatment can usually be completed at a single sitting.
Treatment of Warts on the Penile Shaft and Genital Warts Under the Foreskin
Penile warts on the shaft of the penis can be treated with local creams applied directly to the skin, including:
Imiquimod (Zyclara, Aldara) to boost immunity – the cream can be applied at home – remember it can weaken condoms and irritate your partner's skin so sexual contact should be avoided when the cream is applied.
Podofilox destroy diseased wart tissue
Penile warts under the foreskin require removal with:
Circumcision (surgical removal of the foreskin)
Frenuloplasty (a specialized technique to remove tightness and restriction while preserving the foreskin)
Excision and fulguration with electrocautery to cut off penile warts under local anesthesia
Laser treatment – comparatively expensive and reserved for extensive and persistent penile warts
Schedule an appointment at New York Urology Specialists to consult with fellowship-trained urologists on the best treatment for penile warts on the shaft and foreskin. Top urologists in New York City for foreskin wart removal will recommend the most appropriate treatment plan for you.
How Effective is Treatment for Penile Warts?
Different treatments for penile warts (external genital warts) show different clearance rates. Studies (link) have found penile wart removal and electrodesiccation with electrocautery is superior to cryoablation and podophyllin application. Clearance rates with electrocautery are more than 90 percent, compared to about 80 percent with cryotherapy and 40 percent with podophyllin. A circumcision is an effective option for extensive foreskin warts because ablation may cause scarring and phimosis (a condition where the foreskin cannot be pulled back).
How Can I Prevent Spread of Penile Warts to My Partner/ Girlfriend/ Wife?
Direct skin-to-skin contact with a penile wart during vaginal, anal, and (rarely) oral sexual activity can spread HPV infection to your partner. If you have penile warts, you can protect your sexual partner by:
Getting penile warts removed – decreases but does not eliminate the risk of infection
Getting your partner vaccinated with Gardasil (HPV shot) – can potentially protect against infection
Using condoms (partially effective – does not prevent virus transmission from uncovered skin)
It can take months for penile warts and other symptoms of HPV infection to appear, so it's difficult to know when and from whom the infection occurred. That's why it's important to get tested for HPV and other sexually transmitted infections before getting into a relationship with a new partner. Call New York Urology Specialists today for same-day, confidential, comprehensive STI testing in men and women. Our board-certified urologists have expertise in treating all sexually transmitted diseases including penile warts.
What do Genital and Penile Warts Look Like?
You can find pictures of genital warts as well as before and after treatment images in our genital wart image gallery.
What You Should Know About Penile Warts
Penile warts may not appear for many months after HPV infection occurs.
External penile warts can be treated with local creams or surgical excision.
Circumcision is an effective treatment for penile warts on the foreskin.
Electrocautery has shown nearly 95 percent effectiveness in the clearance of external genital warts.
You can reduce the risk of transmitting an HPV infection to your partner through penile wart removal, vaccination with Gardasil (HPV shot), and consistent and correct use of condoms.
Scheduling Appointments for Penile Wart Treatment at New York Urology Specialists
---
If you have any questions, to schedule a consultation, please contact us or call 1-646-663-4125.
We offer affordable, highest-quality urology care with or without insurance. Find out our office hours or directions to our office. We offer weekday, weekend, and evening office hours.
---
STDs are Treatable in Nearly Every Man

At New York Urology Specialists, our urologists are specially trained in the evaluation and treatment of sexually transmitted infections (STI). We understand the challenges that STDs such as chlamydia, herpes, gonorrhea, and ureaplasma create for our patients, their relationships, and their self-esteem. We help you find an effective treatment for your symptoms that may be caused by STD, UTI or another cause.
Urologists are doctors specializing in the treatment of infections in men and women caused by sexually transmitted diseases as well as bladder infections (UTI). By the virtue of our experience and skill, we are able to offer an effective treatment option for nearly every man and woman with urinary problems and bladder control problems.
We treat some of the most complex STD problems including:
Persistent urinary urgency
Frequent recurrence of genital warts
Frequent recurrence of herpes outbreaks
HIV prevention
Genital warts in the urethra
Treatment of infections when antibiotics do not work well
Testing for urinary ureaplasma and mycoplasma.
Schedule an Appointment with Dr. Shteynshlyuger:
Call/text today: 1-646-663-4125 or make an appointment online
Dr. Alex Shteynshlyuger is a fellowship-trained board-certified urologist with expertise in the evaluation and treatment of urological problems in men and women using modern effective and proven treatment methods. He is highly recommended by top primary care physicians in the New York area. If you or someone you know has been experiencing urological symptoms, make an appointment to take advantage of Dr. Shteynshlyuger's expert advice. Please feel free to contact us with any questions.
This article is also available in:

Español (Spanish)

简体中文 (Chinese (Simplified))

Русский (Russian)

العربية (Arabic)