Constant Urge to Urinate: Causes and Treatment
---
If you have any questions, to schedule a consultation or if you need a second opinion, please contact us or call: 646-663-4151
---
Constant Urge to Urinate in Men
Frequent urination is a common symptom for which urologists see men in their practice. There are a number of causes for frequent urination, some are behavioral and others are caused by abnormalities in the functioning of the bladder.
Constant Urge to Pee in Women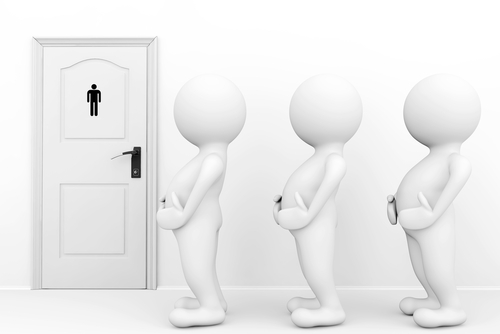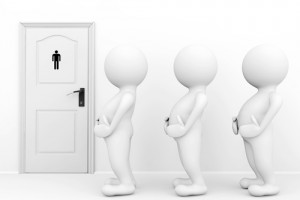 Frequent urination is a common complaint in younger men in their 20s and 30s. Frequent urination can be caused by urinary infections which include sexually transmitted diseases such as gonorrhea, chlamydia, Ureaplasma, and mycoplasma.
Frequent urination can also be caused by a diet and high fluid intake. Coffee and other caffeine-containing products can lead to overstimulation of the urinary bladder with the resultant constant urge to urinate. Many men find that limiting caffeine intake can improve their symptoms of frequent urination.
Frequent urination can also be caused by a condition called, prostatitis, which may be caused by infectious, neurological or anatomical problems.
Medical problems can cause symptoms of frequent urination.
Certain medical problems which include diabetes, multiple sclerosis, spinal cord injury, hyperthyroidism among others can lead to frequent urination. Men with neurological disease that affects the nerves to the urinary bladder can develop neurogenic bladder.
Frequent urination in men over age 40
While all the causes of frequent urination in men under 40 can cause urinary frequency and urgency to go to the bathroom in men over age 40, prostate growth that starts around age 40 contributes to symptoms frequent urination in men over age 40.
Men with an enlarged prostate may feel a sensation of incomplete bladder emptying, an urgency to urinate even when their bladder is relatively empty. There may also experience urinary burning and slow urine stream.
It is important to remember that similar symptoms can be caused by urethral stricture, bladder cancer, and prostate cancer.
---
If you have any questions, to schedule a consultation or if you need a second opinion, please contact us or call: 646-663-4151
Dr. Alex Shteynshlyuger is a board-certified urologist in NYC who specializes in treating men and women with urinary problems including frequent urination, difficulty emptying the bladder, urinary urgency and incontinence.
---