Does Vasectomy Cause Prostate Cancer?
---
If you have any questions, to schedule a consultation or if you need a second opinion, please contact us or call (646) 663-5922
---
Prostate Cancer After Vasectomy: Is there a Link?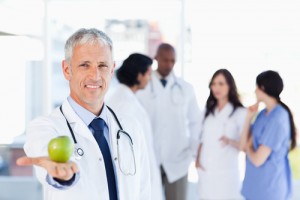 While there are some studies that have been published that suggest that there may be a link between vasectomy and prostate cancer, these studies have significant methodological problems.
The most recent study that suggests increased risk of prostate cancer in men who underwent vasectomy actually shows decreased risk of dying from prostate cancer in men who had a vasectomy before statistical methods were applied that led to "Discovery "of increased risk of 10%. Other studies that have been published do not support the claim that there is a link between vasectomy and prostate cancer.
In fact, newer better studies suggest that there is no link between the risk of prostate cancer and vasectomy.
While prostate cancer is one of the most common cancers in men, with one in seven men affected by it, there is no known biological basis or mechanism for the vasectomy to cause prostate cancer.
Based on the available evidence and science, it is unlikely that there is any significant connection between vasectomy and risk of prostate cancer. In fact, it is likely that behavioral factors, such as diet and obesity are more significant risk factors for prostate cancer than vasectomy.
What You Need to Know:
Learn More About:
---
Dr. Alex Shteynshlyuger is a board-certified urologist in NYC. He specializes in sexual and reproductive issues that affect men. He performs no-needle, no-scalpel vasectomy under local anesthesia avoiding the risks of general anesthesia.
We see patients from all parts of New York City (Manhattan, Brooklyn, Queens, Bronx, Staten Island), Long Island, Westchester and New Jersey as well as other parts of the USA. We also see international patients from Canada, Japan, South America, Russia, Asia, Europe, Middle East, Africa, the Caribbean and other parts of the world.
If you have any questions, to schedule a consultation or if you need a second opinion, please contact us or call (646) 663-5922
---