What to Expect after Vasectomy: Sex and Erections
---
If you have any questions, to schedule a consultation or if you need a second opinion, please contact us or call (646) 663-5922
---
Sex after Vasectomy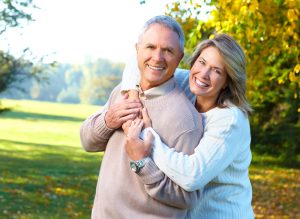 In general, men after vasectomy are advised to abstain from sex for 1 week. While usually there are no complications after having sex in the first 1 week after vasectomy, many men experience pain after ejaculation during the first week after vasectomy. For this reason, to avoid ejaculatory pain, we advise that men abstain from sexual intercourse and ejaculation for the 1st week.
There is a small risk that the blood vessels surrounding the area where the vas was ligated may open up and lead to usually minor bleeding and scrotal hematoma in the first few days after vasectomy.
This is an additional reason why we advise patients at New York Urology Specialists to abstain from sexual intercourse and ejaculation for the first week after either no-scalpel, no-needle vasectomy or traditional vasectomy.
Erections after Vasectomy
Men do not experience any change in erections after vasectomy. Vasectomy does not affect erectile function. Some men feel that they have more sensitivity and become more aroused because they did not need to use condoms after no-scalpel vasectomy.
In general, men experience improved sexual satisfaction after vasectomy. It is important to remember that vasectomy does not protect against sexually transmitted diseases. In addition, one must rely on other contraceptive methods until 2 semen analyses show no residual sperm. Semen analyses are typically performed about 2 months after vasectomy.
What You Need to Know:
Learn More About:
---
If you have any questions, to schedule a consultation or if you need a second opinion, please contact us or call (646) 663-5922
Dr. Alex Shteynshlyuger is a board-certified urologist in NYC. He specializes in sexual and reproductive issues that affect men. He is an experienced surgeon who performs no-needle, no-scalpel vasectomy under local anesthesia avoiding the risks of general anesthesia.
---
This post is also available in: Chinese (Simplified) Spanish