How Much does No-Scalpel Vasectomy Cost?
---
If you have any questions, to schedule a consultation or if you need a second opinion, please contact us or call (646) 663-5922
Dr. Alex Shteynshlyuger is an experienced vasectomy specialist who performs no-scalpel vasectomy for adult men who do not desire children and seek an effective permanent contraceptive option.
---
No-Scalpel Vasectomy Prices in NYC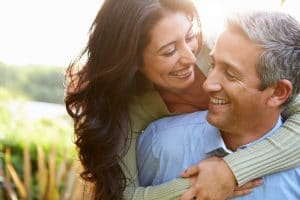 IMPORTANT NOTICE: While price is important, the value of services as defined by quality and success is important to consider. In the interest of transparency and because we are confident in the value of the services that we offer, we are publishing our prices and terms.
When you compare us to other providers:
Ask about the qualifications and experience of the surgeon
What is included in the cost and what would cost extra?
Surgeon Fee

Surgeon Qualifications – Board-Certified Urologist?
Surgeon Experience with No-scalpel vasectomy?

Facility Fee (Hospital or Surgical Center Costs)?
Anesthesia Fee?
Post-vasectomy follow up visits?
Vasectomy prices vary. In New York City, vasectomy prices vary but total costs can be as high as $3,500-$5,500. If the vasectomy is performed under anesthesia or in a hospital setting, a variety of 'add-on fees' are likely to be added to your bill: facility fee, anesthesia fee, surgeons' fee and potentially assistant fee. We perform over 95% of no-scalpel, no-needle vasectomies in the office under local anesthesia avoiding you the risks and costs of hospitals.
New York Urology Specialists offer an affordable option for men who desire a no-scalpel vasectomy in NYC. For many men with medical insurance, health insurance covers full cost or part of the cost of vasectomy depending on your plan.
We know that 2018 brought high deductibles and high copays for our patients. So we offer a way to beat ObamaCare unaffordable out-of-pocket costs with our 2018 Special offer.
Online ONLY Offer: 2019 No-Scalpel Vasectomy Special – Best Value in NYC!
Special Price for Vasectomy at New York Urology Specialists (Vasectomy performed by a Board Certified Urologist who has successfully performed hundreds of no-scalpel, no-needle vasectomies.
No-scalpel Vasectomy: $1250 including post-procedure visits for 3 months. Initial consultation ($285) is required. (Offer available to
men who prepay for vasectomy procedure out of pocket (cash or without insurance)
Semen analysis after the procedure is an additional cost and may be covered by insurance. For those without insurance, we partnered with labs to offer you 50-70% discount (<$100 each) compared to their regular fees.
Our usual price for vasectomy is $3,875.

Your price is $1,250
We are conveniently located in Manhattan.
Vasectomy is qualified medical care under tax law. Health Savings accounts (HSA) can be used to pay for a vasectomy.
In New York State, after the initial consultation, there is a mandatory 30-day waiting period before vasectomy can take place.
If you want to get a No-Scalpel No-Needle Vasectomy:
Step 1. Schedule an appointment. You will be informed about the risks and benefits of the procedure and will be evaluated whether you are a good candidate for a no-scalpel vasectomy.
Step 2. If you decide to have a vasectomy, you will need to sign an official New York State consent (permission) for a vasectomy. You can sign this permission during your initial visit if you are ready to make your decision. You will need to wait 30 days before you can have your vasectomy (as required by New York State and City laws). You can make an appointment for vasectomy during your initial visit. Consent is good for 1 year after it is signed.
Step 3. Day of Vasectomy: The procedure takes less than an hour. It is preferable that you bring someone who can take you home after the procedure.
What You Need to Know:
Learn More About:
---
If you have any questions, to schedule a consultation or if you need a second opinion, please contact us or call (646) 663-5922
---
This post is also available in: Chinese (Simplified)