When it comes to experience and innovation – New York Urology Specialists are a step ahead. Better Science Means Better Care. We specialize in minimally invasive, no-needle, no-scalpel vasectomies. Nearly all our vasectomies are performed in the convenience and privacy of office settings under local anesthesia.
If you have any questions, to schedule a consultation or if you need a second opinion, please contact us or call 646-663-5922
---
Dr. Alex Shteynshlyuger is a board-certified urologist, who specializes in all aspects of care for sexual and reproductive health in men. He is one of the few urologists who perform no-scalpel, no-needle vasectomies. We see patients from all parts of New York City (Manhattan, Brooklyn, Queens, Bronx, Staten Island), Long Island, Westchester and New Jersey as well as other parts in the USA, Canada, South America and the Caribbean and other international patients.
No Scalpel Vasectomy in NYC
Experienced urologists at New York Urology Specialists are pleased to offer no-scalpel, no-needle minimally invasive vasectomy at its offices in New York City. Dr. Alex Shteynshlyuger is trained in the no-needle, no-scalpel vasectomy procedure. The vasectomy procedure is usually done under local anesthesia in our office. In New York State, a mandatory 30 day waiting period is required after the initial consultation before vasectomy is performed. This law is designed to prevent 'rush' decisions that some men may regret later.
What is Vasectomy?
Vasectomy refers to a surgical procedure designed to induce infertility in males. Vasectomy is a very effective contraception method with a failure rate of less than 0.05% (1 in 2000) which is much better than condoms or "the Pill" used by women.
Vasectomy procedure involves making a small incision in the scrotal skin which allows the urologist to isolate and transect the vas deferens. Vas deferens carries the sperm from the testicle to the outside. Once the vas deference is cut, the sperm cannot leave the testicle and the man is sterile.
Vasectomy is a permanent irreversible method of male birth control. Vasectomy is much less expensive than other contraceptive methods including tubal ligation in women. Read about vasectomy costs at New York Urology Specialists. Recovery after vasectomy is much quicker than after tubal ligation.
How Effective is Vasectomy?
Vasectomy is very effective and much more effective than condoms or the 'pill" in preventing unwanted pregnancies. The long-term success rate of vasectomy is 99.9%.
Vasectomy is not effective immediately as there is residual sperm in the "tubing". It typically takes 3 months for a man to become sterile. The man should continue using other birth control methods after vasectomy until two post-vasectomy semen specimens show no sperm. These are usually performed 12 weeks after the vasectomy.
Vasectomy is less invasive and less risky than tubal ligation in women. It is also less costly.
Read real stories of men who underwent no-scalpel vasectomy at New York Urology Specialists.
Who is a Candidate for Vasectomy?
Men who are not interested in having children in the future are appropriate candidates for a vasectomy. Age, when men get a vasectomy, varies depending on individual circumstances.
How Many Incisions are Made for No-Scalpel Vasectomy?
At New York Urology Specialists, over 90% of no-scalpel, no-needle vasectomies are performed through one small opening in the scrotum usually less than 1 cm long. Learn the differences between no-scalpel and traditional vasectomy.
What Are Other Options Available for Men for Birth Control?
A number of other options are available for birth control for men. These include abstinence from sexual intercourse, male condoms, and coitus interruptus. These options are not as effective as vasectomy.
What Are Other Options Available for Women for Birth Control?
The number of contraceptive options is wider for women. These include a female condom, contraceptive pills or implants for women, tubal ligation and IUD (intrauterine devices). Tubal 'plugs' are also available as an option.
Would I Need to use Condoms after Vasectomy?
After your vasectomy is performed by the urological surgeons at New York Urology Specialists, we advise continuing using the same birth control methods that you were using before the vasectomy. Residual sperm takes about 12 weeks to leave the reproductive tract and may lead to pregnancy if other methods of contraception are not used during this period.
We routinely require two semen analyses after a vasectomy to verify that vasectomy has been successful. Until we verify using 2 semen analysis that there is no sperm, we advise that you rely on other contraceptive methods to avoid pregnancy.
Did You Know?
Vasectomy is one of the most effective birth control methods.
Most men are able to return to work in 1-2 days
Vasectomy & Sexually Transmitted Disease (STD)
Vasectomy does not protect men from getting sexually transmitted diseases (STD). Vasectomy does not prevent transmission of STDs from a man with an infection to a woman.
While vasectomy is effective in protecting you from pregnancy, we advise that you continue using safe sex methods such as abstinence and condoms to prevent transmission of sexually transmitted diseases.
What is the Recovery Time after Vasectomy?
Recovery after no-scalpel vasectomy is fairly quick. Most men are able to resume their normal activities within a few days. Most men experience mild soreness and pain for a few days after a vasectomy that may last up to 1-2 weeks after the procedure.
Return to Work After Vasectomy
Each man has a different threshold for pain. Many men working in an office environment are able to return to work in 1-2 days. Men who work in a more physically demanding environment (walking/lifting/etc) may need to take more time off to recover after vasectomy.
Pain during Vasectomy under Local Anesthesia
Most men who undergo vasectomy at New York Urology Specialists report pain score of 2-3 out of 10 during vasectomy, with 1 being no pain and 10 being the worst pain of their life. Over 95% of no-scalpel vasectomy procedures are performed under local anesthesia.
Things that Matter: Sex, Ejaculation, and Orgasm after Vasectomy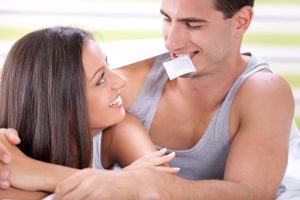 One of the most common questions we are asked is 'when can I resume having sex after vasectomy"? Many men are concerned about how vasectomy affects ejaculation and orgasm.
Can Vasectomy be Reversed?
While vasectomy is considered a non-reversible contraceptive method, it may be possible to reverse vasectomy. While success rates of vasectomy reversal can be as high as 90%, there is no guarantee. In addition, vasectomy reversal is a costly procedure. We advise that men who are not certain of whether they want more children to rely on other reversible methods of birth control.
If you had a vasectomy and now have a change of your mind or heart and want to have children after vasectomy, please contact us to discuss pregnancy options after vasectomy. A number of options including vasectomy reversal may be appropriate.
Who Performs Vasectomy?

Our no-scalpel vasectomy specialist, Dr. Alex Shteynshlyuger is an experienced urologist who uses no-scalpel, no-needle vasectomy technique at our vasectomy clinic location in Manhattan. He uses no-scalpel vasectomy techniques with a very low failure rate of less than 1/2,000.
What is the Cost of Vasectomy?
The cost of vasectomy varies and so does the experience and qualifications of who performs it. At New York Urology Specialists, you can be assured that your vasectomy is performed by an experienced, board-certified urologist. The Vasectomy Center at New York Urology Specialists offers by far the best value for vasectomy in NYC. For our current rates, visit our vasectomy costs page. Insurance coverage for vasectomy is often available.
Why Choose New York Urology Specialists for your Vasectomy?
All vasectomies are performed by a Board-certified urologist experienced in performing vasectomies, not an assistant. Our vasectomy dr is one of the most experienced specialists who perform no-scalpel, no-needle vasectomy in NYC.
We are one of the few practices in the region to offer no-needle, no-scalpel vasectomy.
We offer vasectomy under local anesthesia which avoids the risks, costs, and recovery from general anesthesia. Most men are able to return to office work and other normal activities the next day.
Experience: Hundreds of Successful No-Scalpel Vasectomies performed under local anesthesia at the Vasectomy Center at New York Urology Specialists.
We are conveniently located within 30-60 minute commute to men who are seeking vasectomy in Manhattan, Brooklyn, Queens, Staten Island, Westchester, Long Island, Bronx and New Jersey.

Schedule an Appointment with Dr. Shteynshlyuger:
Call today: (646) 663-5922 or make an appointment online
Dr. Alex Shteynshlyuger is a fellowship trained board-certified urologist with expertise in evaluation and treatment of urological problems in men using modern effective and proven treatment methods. He is highly recommended by top primary care physicians in the New York area.
He has successfully performed hundreds of no-scalpel, no-needle vasectomy procedures in adults under local anesthesia.
If you or someone you know has been experiencing urological symptoms, make an appointment to take advantage of Dr. Shteynshlyuger's expert advice. Please feel free to Contact Us with any questions.
---
Read commonly asked questions about vasectomy: FAQ.
When you choose to have a vasectomy procedure, we are here to help you to make the right decision. We are transforming the care for effective male contraception in NYC and nationwide by a concerted effort to improve care for men.
For Your Convenience: Evening and Weekend Vasectomy
At New York Urology Specialists, we offer convenient office hours including evening weekday and weekend morning hours. We perform procedures including vasectomies in the evening, convenient for men who want to see a urologist after work.
Our vasectomy clinic in NYC is one of the top vasectomy centers in the New York area. We also perform consultations and vasectomy procedures on weekends, typically Saturday afternoons. We are conveniently located near you. Most patients are able to reach us in less than 1 hour.
Vasectomy and Circumcision in One Procedure
For patients who want to have a no-scalpel vasectomy for birth control and who need or want to have circumcision, we offer combined vasectomy and circumcision procedure that can be performed in one setting. Circumcision can be performed for treatment of phimosis or foreskin inflammation as well as for aesthetic or hygienic reasons.
Urology Visit
by

Oliver

on Jul 18, 2019
Staff were all very welcoming. Dr. Alex Shteynshlyuger was very knowledgeable and attentive during my time spent with him.
Recommendation
by

JOHN

on Jul 18, 2019
Therefore I would like to recommend you to anyone who need your services.
Outstanding
by

Allan B.

on Jul 09, 2019
Went in for a procedure with Dr. Alex and he was very calm and thorough about the the operation and the recovery. From the front desk to his assistants, everyone was very courteous, professional and polite. I highly recommend NY Urologist Specialist. They are outstanding!!!
Professional staff as well as the Doctor
by

HealthGrades.com

on Jun 18, 2019
Professional staff as well as the Doctor
First class Surgeon & staff
by

DAM BEN STANTON

on Sep 24, 2018
From the very appointment to the last follow-up visit, I felt I was at the right place and with the right people around me. Dr. Alex Stheynshlyuger and his staff made it easy and confortable. I would recommend them to every man.
Satisfied Patient
by

Winston

on Sep 15, 2018
I am very please and satisfied with everything that has been offorded to me by New York Urology Specialist Office.....Dr Alex
Surgical Procedure
by

Lee St. James

on Sep 01, 2018
Dr Alex and his staff are through professionals in every sense of the word. From initial diagnosis to a period of evaluating and ruling out options, we decided upon a surgical solution, which appears for the most part to have corrected the issue. Thanks to Ana, and the staff, especially Dr. Alex for treating me so well. Best regards, Lee
I would recommend the doctor
by

HealthGrades.com

on Aug 29, 2018
"I had a vasectomy done in April, the doctor and staff we great. The procedure went exactly how the doctor described. I called the doctor with concerns after the procedure and he responded quickly. I would recommend the doctor for anyone looking to have this procedure done." via HealthGrades.com Aug. 29, 2018
Review
by

Christopher cato

on Aug 16, 2018
Outstanding service
urology services
by

juanito creque

on Apr 11, 2018
I am very satisfied with the treatment I received at new york urology specialist and would recommend them to other patients.they are the very best.
Review
by

Bob Brown

on Nov 19, 2017
I am writing to thank dr. Alex. He is thorough, professional, knowledgeable, helpful and friendly. I have seen him for ED and prostate issues, and he has explained all my options clearly, and found solutions that have been a great help. thank you! I highly recommend both Dr. Alex and his staff, which I find to be helpful, friendly, knowledgeable and very professional. They are a pleasure to deal with and all have been a great help.
Dr visit
by

Clarence Brown

on Sep 14, 2017
I am very much thankful for meeting Dr Alex .I had a very serious medical problem I visited many doctors but none could not help me it was very difficult for me until I visited Dr Alex after a couple visits my medical problem is no more I feel very great also I felt almost 20 years younger Dr Alex is second to none fantastic doctor. Thanks again Dr Alex from my family.
No scalpel vasectomy
by

Andrew

on Jun 06, 2017
I can't imagine a vasectomy procedure going more smoothly. I was playing tennis 5 days later. He was extremely professional, knowledgeable, and made me feel very comfortable with his great bedside manner. If you're coming to see him or considering seeing him, be rest assured that you're in good hands! Go for no scalpel vasectomy.
Excellent doctor
by

Michael

on Jul 03, 2014
I am feeling better now after visiting clinic New York urology specialists. Excellent staff and appointment on time.
We love you!
by

Joyce T

on Feb 16, 2012
Dr. Alex Shteynshlyuger and Staff – Thank you so much for taking care of my husband Bob. Dr. Alex: I thank God everyday for you. You were an answer to prayer.
What You Need to Know:
Learn More About:
---
If you have any questions, to schedule an appointment in our Vasectomy Clinic or if you need a second opinion, please contact us or call (646) 663-5922
---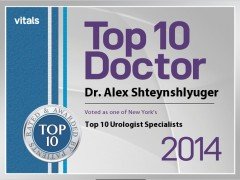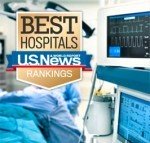 This post is also available in: Chinese (Simplified)