No Scalpel No Needle Vasectomy Versus Traditional Vasectomy Comparison.
---
If you have any questions, to schedule a consultation or if you need a second opinion, please contact us or call (646) 663-5922
We offer weekday, weekend and evening office hours.
---
What is No-Scalpel Vasectomy?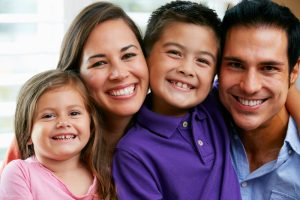 No scalpel vasectomy refers to an innovative technique of performing vasectomy without the need for a scalpel. Using a sharp instrument, the skin is punctured and the vas is pulled through the skin. The vas is then cleaned, transected and the cut ends returned back 'home' in the scrotum.
No Scalpel Vasectomy is a less invasive method of vasectomy that has been invented in China. Hundreds of thousands of men worldwide have undergone no-scalpel vasectomy over the past 20 years. Prior to the invention of no-scalpel vasectomy, traditional vasectomy was performed with slightly larger incisions.
More than 95% of vasectomies performed at New York Urology Specialists are No-Scalpel Vasectomies.
With a no-scalpel vasectomy, a 1/4 inch puncture in the skin is made and the vas is cut, tied and cauterized through a tiny opening.
What is No-Needle Vasectomy?
No needle vasectomy refers to the way local anesthesia is delivered. Instead of using a needle to inject local pain medications around the vas and into the scrotal skin, a high-pressure MadaJet injector delivers pain-numbing medication through the skin to the vas. This minimizes the discomfort that people experience from needles. Studies show that no-needle vasectomy provides excellent pain control. Most men rate pain during vasectomy as 0-1 on a scale of 1-10 when the procedure is performed at New York Urology Specialists.
What is a Traditional Vasectomy?
Traditional vasectomy is performed by making one or two incisions in the scrotum, each about 1 inch long. The surgeon then dissects the tissues to reach the right vas deferens and left vas. The most common technique involves cutting each vas and tying the ends. The skin is then closed with sutures.
Similar to no-scalpel vasectomy, a traditional vasectomy can be performed in our office under local anesthesia. At New York Urology Specialists, open vasectomy, when necessary, is performed under local anesthesia with the patient experiencing little to no pain. The procedure typically takes under one hour.
Depending on the situation, there is usually one midline incision on the scrotum (1-2 inches long) or 2 smaller incisions on the side of the scrotum.
Most men are able to return to office type of work within 1-2 days. Small sutures are usually removed within 1-2 weeks after the procedure or fall off on their own.
Anesthesia
Both no-scalpel, no needle vasectomy and traditional vasectomy can be performed in the office under local anesthesia. However, it is fairly common for a traditional vasectomy to be performed under sedation or general anesthesia.
Risk Of Infection
Risk of infection is small after traditional vasectomy but it is further decreased with no needle, no scalpel vasectomy to much less than 1%.
Pain Score
No needle, no scalpel vasectomy is associated with minimal discomfort and pain both during and after vasectomy. Recovery and pain after traditional vasectomy while not severe, is more pronounced compared to no-scalpel vasectomy.
Length of Procedure
No-scalpel, no needle vasectomy can be performed in shorter times than a traditional vasectomy. No scalpel vasectomy typically takes less than 30 minutes to perform.
How Can You Get No-Scalpel Vasectomy?
Schedule an appointment with our experienced urologists at New York Urology Specialists
What You Need to Know:
Learn More About:
---
If you have any questions, to schedule a consultation or if you need a second opinion, please contact us or call (646) 663-5922