Experienced Urologists in Treatment of Vasectomy Complications and Side Effects
---
If you have any questions, to schedule a consultation or if you need a second opinion, please contact us or call (646) 663-5922
Dr. Alex Shteynshlyuger is an experienced vasectomy specialist who performs no-scalpel vasectomy with minimal discomfort for adult men who do not desire children and seek an effective permanent contraceptive option.
---
Vasectomy Side Effects and Complications Seen for Second Opinion at New York Urology Specialists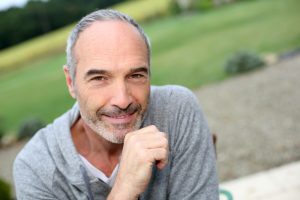 A small number of men experience side effects and complications after traditional vasectomy or no-scalpel vasectomy. Most complications and side effects resolve spontaneously in a short time with treatment.
Occasionally, recovery course becomes complicated with persistent side effects or complications. With extensive experience treating men after vasectomy, we often see men for management of complications after vasectomy and other urological procedures.
Most Common Side Effects and Complications after Vasectomy
Wound infection <1%
Hematoma / bleeding <1%
Chronic testicular pain <5%
Testicular atrophy <2%
Granuloma formation <5%
Risk of vasectomy failure 1/2000
Persistent sperm in semen at 3 months <5%
We see patients for the second opinion for the treatment of complications after vasectomy procedures which include:
Persistent sperm in semen after vasectomy
What You Need to Know:
Learn More About:
---
If you have any questions, to schedule a consultation or if you need a second opinion, please contact us or call (646) 663-5922
---
This post is also available in: Chinese (Simplified) Spanish