New York Urology Specialists Offer Weekday, Evening, and Weekend Saturday Appointments for Vasectomy Consultation and No-Scalpel Vasectomy Procedure.
---
If you have any questions, to schedule a consultation or if you need a second opinion, please contact us or call (646) 663-5922
---
Vasectomy Consultation: Convenience of Evening or Weekend Hours.
For the convenience of our patients, New York Urology Specialists offer vasectomy consultations during weekday evening and weekend hours. Vasectomy consultations can be scheduled well in advance but last minute appointments are also available. If a patient decides to proceed with a vasectomy, he will be asked to sign a legally mandated 30-day vasectomy consent. In New York state, the law requires a 30 day waiting period before a vasectomy procedure can be performed.
Vasectomy can be scheduled any time after 30 days. Consent is valid for up to one year after it has been signed. There is no obligation to proceed with vasectomy and you can change your mind anytime before the vasectomy.
No-Scalpel Vasectomy Procedure in New York City: Weekend and Evening Hours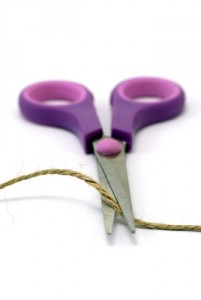 No scalpel, no needle vasectomy procedure can be scheduled in our offices under local anesthesia during evening and weekend hours. This is convenient for many men as they can recover at home and can return to work without taking a vacation or sick days.
Who Performs Vasectomy on Weekends or during Evening Hours?
You can be assured that you're not getting a second shift crew to see you and to do your vasectomy. You will be personally seen by our experienced urologist.
The vasectomy will be performed by our experienced, board-certified urologist who has successfully performed hundreds of no-scalpel, no-needle vasectomies.
What You Need to Know:
Learn More About:
---
Dr. Alex Shteynshlyuger is a board-certified urologist in NYC. He specializes in sexual and reproductive issues that affect men. He performs no-needle, no-scalpel vasectomy under local anesthesia avoiding the risks of general anesthesia.
We see patients from all parts of New York City (Manhattan, Brooklyn, Queens, Bronx, Staten Island), Long Island, Westchester and New Jersey as well as other parts of the USA. We also see international patients from Canada, Japan, South America, Russia, Asia, Europe, Middle East, Africa, the Caribbean and other parts of the world.
If you have any questions, to schedule a consultation or if you need a second opinion, please contact us or call (646) 663-5922
---
This post is also available in: Chinese (Simplified) Spanish