Prevention and Treatment of Frequent Genital Wart Re-Appearance After Treatment
---
If you have any questions, to schedule a consultation or if you need a second opinion, please contact us or call 646-663-4125.
We offer comprehensive testing, treatment, and prevention of STDs diseases in men including genital warts. All care provided is consistent with the latest national guidelines published by the Centers for Disease Control (CDC). We treat everyone with the same respectful and confidential approach. We are sensitive to the various and diverse needs of our patients.
---
How to Prevent Frequent Recurrence of Genital Warts?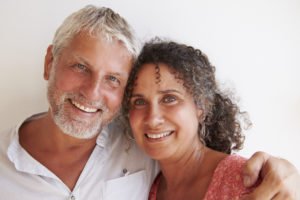 Are you frustrated after numerous failed treatments for genital warts? Do your genital warts keep coming back? Doctors don't completely understand why genital warts recur often in some people and not in others. Some of the known risk factors for recurrent genital warts include:
Poor diet or malnutrition
Smoking
Use of oral contraceptives
Lack of circumcision
Weak immune system
History of other STIs
Large number of lifetime sexual partners
If genital warts have been treated with medications (creams), remember this treatment is not effective for everyone. It is also possible that incomplete removal of genital warts is leading to frequent recurrences. Some treatments are more effective than others. For instance, surgical excision is more likely to leave you wart-free than other partially effective therapies.
HPV Vaccination to Prevent Genital Warts
You can reduce the risk of HPV infection by getting vaccinated with the HPV vaccine called Gardasil-9. At New York Urology Specialists, Gardasil-9 is recommended to people between the ages of 12 and 45 years old. The vaccine is most effective when it is given long before a person becomes sexually active.
HPV Vaccination in Men and Women Over Age 45
However, the vaccine may have benefit in older men and women over age 45 who have had a limited number of sexual partners. Age is a proxy for the number of sexual partners. Gardasil-9 is most effective in people who have not yet become sexually active or have had only a few sexual partners. However, it may also reduce the risk of genital warts and precancerous changes in older men and women with multiple sexual partners.
Studies corroborate the link between vaccine effectiveness and the number of sexual partners. The prevalence of both high-risk and low-risk HPV strains is reduced in men and women who are vaccinated with Gardasil-9. The results are better in teenagers (ages 14-19) compared to older individuals (ages 20-24). The vaccine is highly effective in reducing the risk of genital warts and precancerous lesions. Talk to an experienced doctor at New York Urology Specialists to find out whether you are eligible for Gardasil-9.
Scheduling Appointments for STI Treatment and STD Testing at New York Urology Specialists
---
If you have any questions, to schedule a consultation, please contact us or call 1-(646)-663-4125.
We offer affordable, highest-quality urology care with or without insurance. Find out our office hours or directions to our office. We offer weekday, weekend and evening office hours.
---
STDs are Treatable in Nearly Every Man and Woman

At New York Urology Specialists, our urologists are specially trained in the evaluation and treatment of sexually transmitted infections (STI). We understand the challenges that STDs such as chlamydia, herpes, gonorrhea, and ureaplasma create for our patients, their relationships, and their self-esteem. We help you find an effective treatment for your symptoms that may be caused by STD, UTI or another cause.
Urologists are doctors specializing in the treatment of infections in men and women caused by sexually transmitted diseases as well as bladder infections (UTI). By the virtue of our experience and skill, we are able to offer an effective treatment option for nearly every man and women with urinary problems and bladder control problems.
We treat some of the most complex STD problems including:
Schedule an Appointment with Dr. Shteynshlyuger:
Call today: (646) 663-4125 or make an appointment online
Dr. Alex Shteynshlyuger is a fellowship trained board-certified urologist with expertise in evaluation and treatment of urological problems in men and women using modern effective and proven treatment methods. He is highly recommended by top primary care physicians in the New York area. If you or someone you know has been experiencing urological symptoms, make an appointment to take advantage of Dr. Shteynshlyuger's expert advice. Please feel free to contact us with any questions.