Ureaplasma Treatment
---
If you have any questions, to schedule a consultation or if you need a second opinion, please contact us or call 646-663-4125.
We offer comprehensive testing, treatment, and prevention of STDs diseases in men including genital warts. All care provided is consistent with the latest national guidelines published by the Centers for Disease Control (CDC). We treat everyone with the same respectful and confidential approach. We are sensitive to the various and diverse needs of our patients.
---
Ureaplasma Treatment: What You Need to Know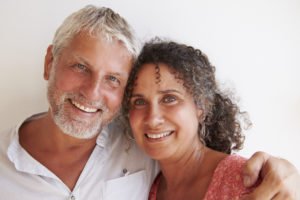 What You Need to Know About Ureaplasma:
Ureaplasma is a common treatable infection of the urogenital tract in men and women. This bacteria causes urethritis symptoms (pain and burning during urination) and has been linked to infertility in men and women and premature birth in pregnant women. Ureaplasma is transmitted from person to person through close physical contact during sexual intercourse. Testing and treatment of both sexual partners together are necessary to clear Ureaplasma infection.
What Antibiotics Treat Ureaplasma?
It is important to know that usually Ureaplasma parvum and Mycoplasma hominis (M. Hominis) do not require treatment as they rarely cause symptoms. When Ureaplasma urealyticum is associated with symptoms, treatment is advisable.
The first line of treatment for Ureaplasma is broad-spectrum antibiotics such as azithromycin and doxycycline which have a good success rate. Some of the treatment protocols used for Ureaplasma include (link):
Azithromycin (Zithromax) single dose 1 gram orally
Azithromycin extended treatment 500 mg orally once a day for 5-6 days
Doxycycline (Vibra-Tabs, Doryx, Acticlate) 100 mg orally twice a day for 7-14 days
Usually, one course of antibiotics can eradicate the infection, but antibiotics do not work in everyone. The success rate of antibiotics for Ureaplasma is 70 percent, so one-third of patients fail treatment. A longer course of antibiotics is associated with higher chances of cure. Sometimes, symptoms may disappear but the bacteria may persist (link).
A repeat test is needed for confirmation of cure. Re-testing for STDs is performed a few weeks after treatment is completed because we need to wait for the dead bacteria to wash out of the system. A PCR assay (DNA test) needs to be done 4 weeks after treatment to ensure the antibiotics have worked and relapse has not occurred.
Schedule a consultation with ureaplasma specialist at New York Urology Specialists.
Scheduling Appointments for Ureaplasma Treatment and STI Testing at New York Urology Specialists
---
If you have any questions, to schedule a consultation, please contact us or call 1-(646)-663-4125.
We offer affordable, highest-quality urology care with or without insurance. Find out our office hours or directions to our office. We offer weekday, weekend and evening office hours.
---
STDs are Treatable in Nearly Every Man and Woman

At New York Urology Specialists, our urologists are specially trained in the evaluation and treatment of sexually transmitted infections (STI). We understand the challenges that STDs such as chlamydia, herpes, gonorrhea, and ureaplasma create for our patients, their relationships, and their self-esteem. We help you find an effective treatment for your symptoms that may be caused by STD, UTI or another cause.
Urologists are doctors specializing in the treatment of infections in men and women caused by sexually transmitted diseases as well as bladder infections (UTI). By the virtue of our experience and skill, we are able to offer an effective treatment option for nearly every man and women with urinary problems and bladder control problems.
We treat some of the most complex STD problems including:
Schedule an Appointment with Dr. Shteynshlyuger:
Call today: (646) 663-4125 or make an appointment online
Dr. Alex Shteynshlyuger is a fellowship trained board-certified urologist with expertise in evaluation and treatment of urological problems in men and women using modern effective and proven treatment methods. He is highly recommended by top primary care physicians in the New York area. If you or someone you know has been experiencing urological symptoms, make an appointment to take advantage of Dr. Shteynshlyuger's expert advice. Please feel free to contact us with any questions.