No-Scalpel Vasectomy after Orchidopexy
---
If you have any questions, to schedule a consultation or if you need a second opinion, please contact us or call (646) 663-5922
---
Vasectomy after Prior Orchiopexy (Testicular Fixation) for Treatment of Undescended Testis
Overall 1-2% of men require testicular fixation (orchiopexy) as a treatment for undescended testis or testicular torsion. This procedure is typically performed in childhood around 6-12 months of age. Occasionally, the procedure is performed in older children or adults.
Can No-Scalpel Vasectomy Be Performed in a Man Who Had a Prior Orchiopexy?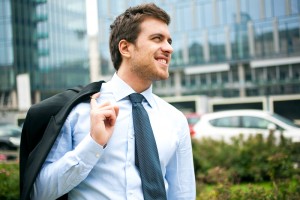 Orchiopexy procedure requires significant dissection in the scrotum and around the testes where the vas deferens is located. While in some men there is minimal inflammation and scarring, in other men there may be a significant amount of inflammation and scarring from prior surgery.
Depending on the particular anatomy and amount of inflammation, no-scalpel vasectomy may or may not be performed on the side of prior orchiopexy. In many cases, a no-scalpel vasectomy can be safely performed in men after prior orchiopexy. If a treating urologist feels that a no-scalpel vasectomy is either not doable or not safe to perform on the side of prior orchiopexy, a no-scalpel vasectomy can still be performed on the other side and a traditional vasectomy can be performed on the side of orchiopexy.
Regardless of whether no-scalpel or traditional vasectomy is necessary, usually this can be performed under local anesthesia with minimal discomfort or pain. Occasionally, a microscopic vasectomy may need to be performed to prevent injury to adjacent structures if there is a significant amount of scarring and the vas is attached to other structures.
What You Need to Know:
Learn More About:
---
If you have any questions, to schedule a consultation or if you need a second opinion, please contact us or call (646) 663-5922
---