Myrbetriq for Treatment of Frequent Urge to Pee and Overactive Bladder in Men and Women
by Dr. Alex Shteynshlyuger, a board-certified urologist, and specialist in the treatment of urinary problems in men and women including frequent urination, burning with urination, and urinary retention.
---
If you have any questions, to schedule a consultation or if you need a second opinion, please contact us or call: 646-663-4151
---
Myrbetriq for Treatment of Urinary Frequency, Urge to Urinate, and Overactive Bladder Symptoms
What is Myrbetriq?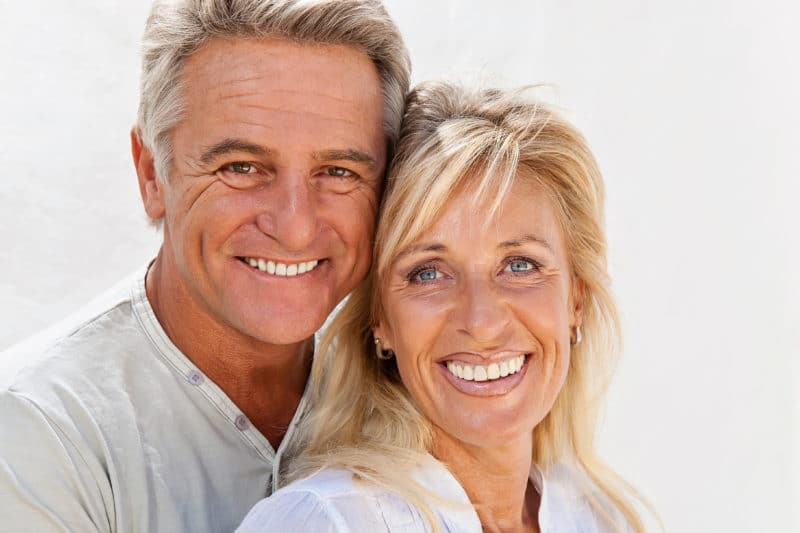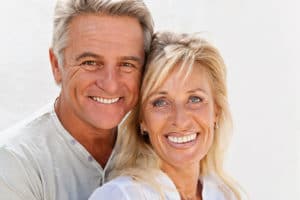 Myrbetriq (mirabegron) belongs to a class of medications called beta-3 adrenergic agonists. It is the only beta-3 adrenergic agonist medication available in the United States. Mirabegron works by relaxing the bladder muscle. It is very effective in relieving sensations of urinary urgency in patients with overactive bladder, neurogenic bladder, and patients who have had urological surgery.
Myrbetriq is also helpful in patients with urinary incontinence or urinary leakage. Urinary urge incontinence is a condition in which the patient is unable to make it to the bathroom in time due to a severe and sudden urge to urinate.
Myrbetriq is an Effective Treatment for Frequent Urination and Overactive Bladder
Mirabegron has a unique mechanism of action as a beta-3 agonist, unlike other medications used for the treatment of overactive bladder, such as anticholinergic medications that include Vesicare, oxybutynin, Detrol, and Toviaz. Myrbetriq is often used in combination with anticholinergic medications as they work synergistically. Together mirabegron and anticholinergic medications work better than either one alone.
A major benefit of mirabegron (Myrbetriq) is that unlike other medications used to treat symptoms of overactive bladder, it does not have neuropsychiatric side effects and does not cause a loss in cognitive function that may result in dementia and memory loss. As a result, mirabegron can be used long-term for months and years safely in patients with symptoms of overactive bladder and neurogenic bladder.
Myrbetriq Can Help with Urge Urinary Incontinence
Mirabegron has been shown to improve symptoms of urge urinary incontinence in men and women. It can decrease the number of urinary incontinence episodes by more than 50%. It can also be used in combination with tibial neuromodulation to further improve benefits for patients.
Myrbetriq has Few Side Effects which are Mostly Tolerable
Mirabegron has been used for many years in thousands of patients. It is well-tolerated by most patients. In some patients, it may cause increased high blood pressure, and for this reason, blood pressure monitoring is recommended. This drug should not be used in patients who have uncontrolled high blood pressure to start with.
Talk to board-certified urologists at New York Urology Specialists today to see if Myrbetriq (mirabegron) may be right for you. We offer treatment for overactive bladder in Manhattan, and we see patients from all New York City boroughs, other cities, and overseas.
Treatment Options if Myrbetriq Does not Work
If Myrbetriq does not help further evaluation may be necessary including cystoscopy to exclude anatomical problems including urethral strictures, inflammation, bladder cancer, and other treatable problems.
For the treatment of overactive bladder, tibial nerve neuromodulation, Botox for OAB, and Interstim are effective in the treatment of urinary symptoms in men and women for whom Myrbetriq does not work.
For men with an enlarged prostate, treatment of BPH may be helpful.
---
If you have any questions, to schedule a consultation or if you need a second opinion, please contact us or call: 646-663-4151
---
Patient review
by

Jose A La Luz

on Jan 24, 2020
Review
by

Michael H.

on Jul 15, 2019
I was very satisfied with the rezum surgery.
Outstanding
by

Allan B.

on Jul 09, 2019
Went in for a procedure with Dr. Alex and he was very calm and thorough about the the operation and the recovery. From the front desk to his assistants, everyone was very courteous, professional and polite. I highly recommend NY Urologist Specialist. They are outstanding!!!
Care at NY Urology Specialists
by

Charles Thompson

on Jul 06, 2019
I am a 54 year-old male who is extremely happy with my care at New York Urology Specialists. I came to see Dr. Alex out of near desperation after consulting with three other urologists. Literally over one night, I began experiencing severe penile pain and burning. None of the other urologists were able to help diagnose what my problem was and seemingly didn't take my problem very seriously. In fact, one of them specifically told me at it had nothing to do with my prostate. After 6 weeks of suffering, I saw Dr. Alex. He examined me and gave me some tests and lab work. He very quickly ascertained that my problem was due to an enlarged prostate. He proscribed medicine to deal with my pain in the short-term and keep my prostate size in check over the long-term. My problem quickly disappeared. Today, 5 years later, I feel great. Dr, Alex listens to you as a patient, takes your opinion and health concerns seriously and knows his field inside-and-out so that you can get proper treatment for your problem. I can't thank him enough for diagnosing and solving my malady - you sometimes can't appreciate a problem until you have it. Getting rid of it and getting back to normal is so important - I am so glad that I saw Dr. Alex for my problem.
Highly grateful
by

HealthGrades.com

on Jun 18, 2019
Dr. Shteynshlyuger is a very patient, understanding and caring doctor. I came to take opinion on my father's treatment going on in my home country. Highly satisfied from his responses. He even responded to so many of my queries through patient portal . Highly grateful.
Great follow ups
by

Tara

on Mar 17, 2019
Overall, I am happy with the services provided by Dr. Alex and his office staff. They are second to none when regarding follow-ups and getting back to you promptly, which is definitely not always the case with specialists. Furthermore, living abroad, he has offered to continue to treat me via skype and through email, which has been hugely helpful considering the medical care where I live is not as comprehensive as in the United States.
Review
by

Monique

on Jan 28, 2019
Absolutely amazing!
My experience
by

Joseph Waddy

on Nov 08, 2018
I had a Rezum procedure done a couple of months ago and now my symptoms have improved and quality of life has significantly changed. The Doctor and staff are excellent and I am very satisfied with the services - the surgery and post care. Would highly recommend Dr. Shteynshlyuger.
Rezum procedure
by

Joseph Waddy

on Oct 24, 2018
I have been a patient of another Urologist for years, with no positive results. Then I learned about Dr. Alex Shteynshlyuger through a TV newscast. I immediately decided to have a consultation with him. Best decision I ever made!!! Dr. Alex performed the Rezum procedure and has literally changed my life. I highly recommend Dr. Alex and his staff to anyone who wants the most caring, capable and result oriented urological medical care. Thumbs up to Dr. Alex and staff!!!!!!!!!
Friendly , courteous, effiecient and professional
by

Wyts

on Sep 15, 2018
Wyts Wyts recommends New York Urology Specialists via Facebook. September 15, 2018 · Friendly , courteous, effiecient and professional staff members. This office i highly recommend for any and all Urology matters. Dr Alex Shteynshlyuger is very professional and knowledgable easy to communicate with. Thanks Dr Alex
Review
by

Christopher cato

on Aug 16, 2018
Outstanding service
A very good doctor
by

Andrei

on Aug 15, 2018
Dr. Alex Shteynshlyugerand is careful, patient, experienced. Uses innovative approaches, that actually yield results. He is indeed a good doctor, in every sense
urology services
by

juanito creque

on Apr 11, 2018
I am very satisfied with the treatment I received at new york urology specialist and would recommend them to other patients.they are the very best.
Review
by

Bob Brown

on Nov 19, 2017
I am writing to thank dr. Alex. He is thorough, professional, knowledgeable, helpful and friendly. I have seen him for ED and prostate issues, and he has explained all my options clearly, and found solutions that have been a great help. thank you! I highly recommend both Dr. Alex and his staff, which I find to be helpful, friendly, knowledgeable and very professional. They are a pleasure to deal with and all have been a great help.
Dr visit
by

Clarence Brown

on Sep 14, 2017
I am very much thankful for meeting Dr Alex .I had a very serious medical problem I visited many doctors but none could not help me it was very difficult for me until I visited Dr Alex after a couple visits my medical problem is no more I feel very great also I felt almost 20 years younger Dr Alex is second to none fantastic doctor. Thanks again Dr Alex from my family.
Urination problem
by

Jean

on Aug 25, 2017
Thank you New York Urology Specialists for helping with my problem. The doctor and the staff are great!
Worth the wait
by

Richard

on Nov 15, 2014
I went to see Dr. Shteynshlyuger for a second opinion about a urinary problem after having a continuing issue for many months that wasn\'t getting better. He seemed very knowledgeable. I highly recommend him. Cons: If you\'re not the first patient the wait can be LONG.
Thank you
by

Charles M

on Jul 03, 2014
Since starting the [medications], my cramps and burning have mostly gone. The biggest benefit is my leaking has been reduced to the lowest amount in almost 10 years.
Excellent doctor
by

Michael

on Jul 03, 2014
I am feeling better now after visiting clinic New York urology specialists. Excellent staff and appointment on time.
My cramps and burning are gone
by

Charles M

on May 23, 2013
Dear Dr. Alex – Since starting the [treatment], my cramps and burning have mostly gone. The biggest benefit is my leaking has been reduced to the lowest amount in almost 10 years. Charles M. Date: 2013
Thank you for excellent care
by

George & Sally R

on Jan 07, 2013
Dear Dr. Alex: We want to thank you for the excellent care you provided for George during his emergency operation and the follow up treatment. Your quiet, confident manner was reassuring to us during a very scary time for us. We will never forget you. George Sally R. Date: 2013
We appreciate all that you did to help my dad
by

Joanne R.

on Sep 17, 2012
Dear Dr. Alex – I just wanted to write you a note to thank you for all of the care you have gave to my father during his illness. We appreciate all that you did to help my dad through his illness. We wanted to be sure to let you know how much it meant to us. Sincerely Joanne R.
We love you!
by

Joyce T

on Feb 16, 2012
Dr. Alex Shteynshlyuger and Staff – Thank you so much for taking care of my husband Bob. Dr. Alex: I thank God everyday for you. You were an answer to prayer.
Urinary Problems Are Treatable in Nearly Every Man and Woman

At New York Urology Specialists, our urologists are specially trained in the evaluation and treatment of urinary problems. We understand the challenges that urinary problems create for our patients, their relationships and their self-esteem. We help you find a treatment for your urinary problems that fit your needs, lifestyle, and your preferences.
Urologists are doctors specializing in the treatment of women and men with frequent urination, poor urine flow, frequent UTI, blood in urine, urinary incontinence, urinary problems caused by an enlarged prostate, prior surgery, neuropathy, chemotherapy, and radiation. By the virtue of our experience and skill, we are able to offer an effective treatment option for nearly every man and women who desire an effective treatment for their urinary problems. We specialize in minimally invasive highly effective treatment for symptoms of bladder pain, urethral burning, pelvic discomfort, incomplete bladder emptying, urinary frequency, and urgency.
We offer medical and surgical treatment for erectile dysfunction.
Why Choose New York Urology Specialists for Treatment of Urinary Problems?
All treatment is performed by a board-certified urologist experienced in treating men with symptoms of frequent urination, urinary urgency, urinary incontinence and bladder pain using medical therapy, minimally invasive therapies, lasers, and open surgery.
We are one of the few practices in the region to offer a full range of options for treatment of urinary problems in men and women
We offer treatment options for overactive bladder, UTI and urinary incontinence in our office which avoids the risks, costs, and recovery from general anesthesia.
Extensive Experience: Hundreds of men and women have treated successfully using medical therapy, Botox for overactive bladder, Interstim for frequent urination and tibial neuromodulation.
Schedule an Appointment with Dr. Shteynshlyuger:
Call or text today: (646) 663-4151 or make an appointment online
Dr. Alex Shteynshlyuger is a fellowship trained board-certified urologist with expertise in evaluation and treatment of urological problems in men using modern effective and proven treatment methods including Botox for OAB, Interstim neuromodulation, Rezum for BPH, prostate enucleation, and Urolift procedure.
He has successfully treated hundreds of men and women of all ages with urinary problems including bladder problems, kidney problems, urethral and ureteral problems.
He is highly recommended by top primary care physicians in the New York area. If you or someone you know has been experiencing urological symptoms, make an appointment to take advantage of Dr. Shteynshlyuger's expert advice. Please feel free to contact us with any questions.
---
If you have any questions about testicular prosthesis treatment, schedule a consultation, contact us or call 1-(646) 646-4151. We have excellent reviews from patients and their partners.
Dr. Alex Shteynshlyuger is a board-certified urologist, who specializes in all aspects of care for men and women with urinary problems including frequent urination, difficulty emptying the bladder, urinary urgency, and incontinence. He has successfully treated hundreds of men and women with urinary problems including urinary retention, painful urination, and frequent urination.
---
---