Detrol for Treatment of Frequent Urge to Pee and Overactive Bladder in Men and Women
by Dr. Alex Shteynshlyuger, a board-certified urologist and specialist in the treatment of urinary problems in men and women including frequent urination, burning with urination and urinary retention.
---
If you have any questions, to schedule a consultation or if you need a second opinion, please contact us or call: 646-663-4151
---
Detrol (Tolterodine) Treatment for Overactive Bladder
What is Detrol Used to Treat?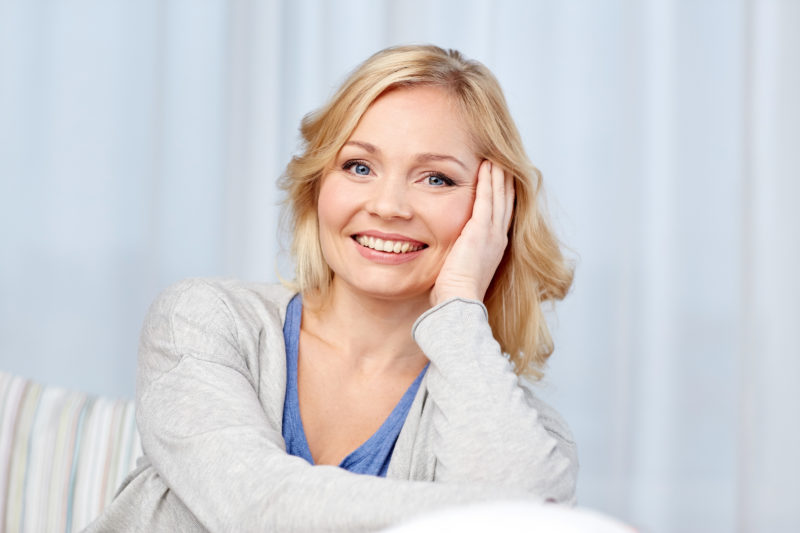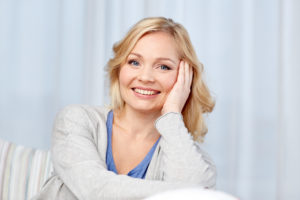 Detrol LA (tolterodine) is an antispasmodic drug that reduces contractions of bladder muscles and offers relief from symptoms of overactive bladder. It is prescribed to people with urinary frequency, urgency, and leakage (incontinence). It is also used for relief of urinary symptoms after urological surgery on the urethra and the urinary bladder.
How Long Does It Take for Detrol to Work?
In people seeking relief from urgency to pee and urge urinary incontinence, tolterodine does not work immediately. It can take up to two weeks for patients to begin noticing a difference in the urgency to urinate and urine leakage symptoms. Many patients experience benefit within 1-3 days of starting the medication. Further improvement is usually seen with continued therapy for 5 to 8 weeks. However, long-term treatment with Detrol and other anticholinergic drugs is not recommended especially in the elderly because it has been linked to an increased risk of dementia in later life.
How and When to Take Detrol LA?
Tolterodine needs to be taken once a day. It can be taken with or without food. We recommend taking the medication at the same time of day as this makes it easier to remember. The medication works for up to 24 hours to reduce symptoms of overactive bladder. Do not crush, chew, or break open a Detrol LA capsule. Detrol LA is a controlled release "long-acting" formulation. Breaking open the capsule can lead to too much of the drug being released immediately.
Side Effects of Tolterodine
The rate of adverse reactions to medications varies widely among patients and depends on several factors such as age, gender, underlying health status, and coexisting medical conditions. Although Detrol is a generally well-tolerated drug, some people may experience unwanted symptoms. Side effects can include dry eyes, dry mouth, constipation. Other symptoms may include diarrhea, upset stomach, blurred vision, dizziness, and drowsiness. Joint pain and headache are also reported by some men and women being treated with Detrol.
Myrbetriq and Detrol: Do They Work Better Together?
Our experience shows that in patients with overactive bladder, the addition of Myrbetriq to tolterodine (Detrol) results in added control and benefits without additional adverse effects. The combination may be effective for patients who fail to respond to single-drug therapy. The mechanism of action of these two medications is different. Myrbetriq is a beta-3 agonist, and tolterodine is an anticholinergic agent. They act synergistically when used as a combination therapy.
Improved Efficacy with Detrol and Tibial Neuromodulation Combination
Tibial neuromodulation involves percutaneous stimulation of the tibial nerve, which is responsible for bladder control. A thin electrode is placed near the ankle to stimulate the nerve temporarily. PTNS (percutaneous tibial nerve stimulation) is a safe and effective therapy for overactive bladder in patients who have not responded to conventional pharmacologic treatments.
At New York Urology Specialists, our experienced urologists can offer combination treatment with Detrol and tibial neuromodulation, which is associated with improved efficacy and outcomes. Call our highly trained urologists today to see if you qualify for combined therapy for overactive bladder. We see patients from all New York City boroughs at our easily accessible Manhattan offices.
---
If you have any questions about a urinary problem treatment, schedule a consultation, contact us or call/text: 1-(646) 663-4151. We have excellent reviews from patients and their partners.
We offer affordable, highest-quality urology care with or without insurance. Find out our office hours or directions to our office. We offer weekday, weekend, and evening office hours.
---
Urinary Problems Are Treatable in Nearly Every Man and Woman

At New York Urology Specialists, our urologists are specially trained in the evaluation and treatment of urinary problems. We understand the challenges that urinary problems create for our patients, their relationships and their self-esteem. We help you find a treatment for your urinary problems that fit your needs, lifestyle, and your preferences.
Urologists are doctors specializing in the treatment of women and men with frequent urination, poor urine flow, frequent UTI, blood in urine, urinary incontinence, urinary problems caused by an enlarged prostate, prior surgery, neuropathy, chemotherapy, and radiation. By the virtue of our experience and skill, we are able to offer an effective treatment option for nearly every man and women who desire an effective treatment for their urinary problems. We specialize in minimally invasive highly effective treatment for symptoms of bladder pain, urethral burning, pelvic discomfort, incomplete bladder emptying, urinary frequency, and urgency.
We offer medical and surgical treatment for erectile dysfunction.
Why Choose New York Urology Specialists for Treatment of Urinary Problems?
All treatment is performed by a board-certified urologist experienced in treating men with symptoms of frequent urination, urinary urgency, urinary incontinence and bladder pain using medical therapy, minimally invasive therapies, lasers, and open surgery.
We are one of the few practices in the region to offer a full range of options for treatment of urinary problems in men and women
We offer treatment options for overactive bladder, UTI and urinary incontinence in our office which avoids the risks, costs, and recovery from general anesthesia.
Extensive Experience: Hundreds of men and women have treated successfully using medical therapy, Botox for overactive bladder, Interstim for frequent urination and tibial neuromodulation.
We Treat Some of the Most Complex Health Problems in Men and Women Including:
Schedule an Appointment with Dr. Shteynshlyuger:
Call or text today: (646) 663-4151 or make an appointment online
Dr. Alex Shteynshlyuger is a fellowship trained board-certified urologist with expertise in evaluation and treatment of urological problems in men using modern effective and proven treatment methods including Botox for OAB, Interstim neuromodulation, Rezum for BPH, prostate enucleation, and Urolift procedure.
He has successfully treated hundreds of men and women of all ages with urinary problems including bladder problems, kidney problems, urethral and ureteral problems.
He is highly recommended by top primary care physicians in the New York area. If you or someone you know has been experiencing urological symptoms, make an appointment to take advantage of Dr. Shteynshlyuger's expert advice. Please feel free to contact us with any questions.
---
If you have any questions about testicular prosthesis treatment, schedule a consultation, contact us or call 1-(646) 646-4151. We have excellent reviews from patients and their partners.
Dr. Alex Shteynshlyuger is a board-certified urologist, who specializes in all aspects of care for men and women with urinary problems including frequent urination, difficulty emptying the bladder, urinary urgency, and incontinence. He has successfully treated hundreds of men and women with urinary problems including urinary retention, painful urination, and frequent urination.
---