Treatment of Erectile Dysfunction (ED) in Men with Multiple Sclerosis (MS)
---
If you have any questions, to schedule a consultation, please contact us or call/text: 1-646-663-5211.
---
What is Multiple Sclerosis? How Does it Cause Erection Problems in Men?
Multiple sclerosis is a very serious auto-immune disease of the central nervous system (CNS) which may lead to a lifelong impairment of the nervous system. Its incidence is higher in temperate climates and northern Europe, while it is lesser in countries lying close to the equator.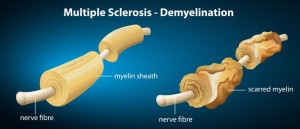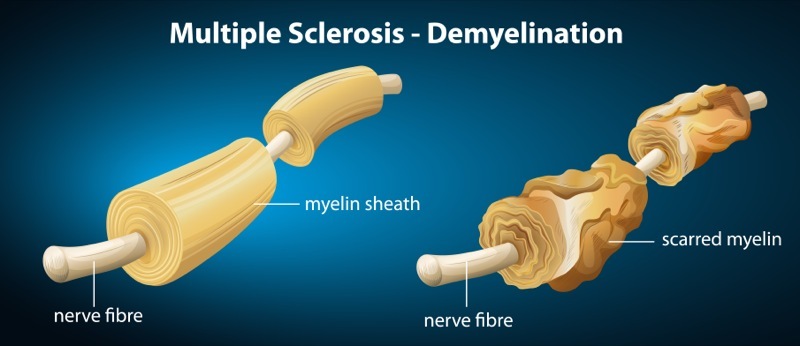 The human body has a specialized defense mechanism by which it protects itself against foreign cells and invading organisms, such as bacteria and viruses. This defense mechanism is better known as an immune response. It is very specific and is only initiated when a disease or foreign cell is identified. Sometimes, however, the body fails to recognize its own cells and produces this response against its own cells. That is known as an autoimmune response and is exactly what MS is.
Multiple sclerosis develops due to an autoimmune response of the body against nerve cells in the brain and spinal cord. This results in a number of symptoms, manifesting as nervous system disorders, such as muscular weakness, numbness, or even optic neuritis (damage to the nerves controlling vision) which can cause blindness.
Erection Difficulties are Common in Men with Multiple Sclerosis.
In order to achieve a normal erection, nervous system involvement is essential; it can be in the form of visual or physical stimuli. Upon receipt of these stimuli, the brain then sends commands to the nerves of the penis which initiates an erection. Of course, in order for this to be facilitated completely, the nerves and accompanying blood vessels should be healthy.
A patient suffering from multiple sclerosis cannot achieve an erection because of damage to the nervous system as the signals do not travel normally to the penis due to damage to the nerves. There will also be no nocturnal or early morning erections. The quality of sperm produced is not unaffected so fertility is possible, but achieving an erection and ejaculation may be challenging.
Treatment Options for Men with MS and ED
Symptoms of ED vary between patients and over time as Multiple Sclerosis Flares Up
A diagnosis of multiple sclerosis is made based on detailed history and investigation. An MRI scan of the brain is usually done, in addition to particular nerve and muscle testing. Cerebrospinal fluid analysis is also done. After a specific diagnosis of multiple sclerosis is made, it is necessary to be aware of the fact that multiple sclerosis is not always progressive. Multiple sclerosis is progressive in only 5% of patients. Sometimes, a single episode may occur with no evidence of relapse. In rare cases, erectile dysfunction may be the only symptom, making a diagnosis of MS difficult.
The timely treatment of MS is important. Multiple sclerosis is usually treated by giving medications that act to diminish the response of the immune system including corticosteroids.
Treatment of Erection Problems in Men with Multiple Sclerosis
If ED persists after optimal treatment of MS, specific treatment of erectile dysfunction can be initiated. Medications such as phosphodiesterase type-5 inhibitors or PDE5 inhibitors which include Viagra and Cialis are very useful.
Self-injection with alprostadil, which is synthetic prostaglandin E, or Trimix is very effective for men who have good manual dexterity but is not an option for men with MS who have problems with hand function.
A penile implant, semi-rigid or inflatable penile prosthesis is also a very effective treatment option for men with MS for whom other treatment options do not work.
Erectile dysfunction can be successfully treated in all men with multiple sclerosis.
Please make sure that you mention to your urologist if you're taking any of the following medications:
Aubagio (teriflunomide)
Avonex (interferon beta-1a)
Betaseron (interferon beta-1b)
Copaxone (glatiramer acetate)
Extavia (interferon beta-1b)
Gilenya (fingolimod)
Novantrone (mitoxantrone)
Rebif (interferon beta-1a)
Tecfidera (dimethyl fumarate)
Tysabri (natalizumab)
Learn More About:
What You Need to Know:
Scheduling Appointments for ED Treatment at New York Urology Specialists
---
If you have any questions, to schedule a consultation, please contact us or call/text: 1-646-663-5211.
---
ED is Treatable in Nearly Every Man

At New York Urology Specialists, our urologists are specially trained in the evaluation and treatment of erectile dysfunction. We understand the challenges that ED creates for our patients, their relationships and their self-esteem. We help you find a treatment for erectile dysfunction that fits your needs, your lifestyle and your preferences.
Urologists are doctors specializing in the treatment of men with erectile dysfunction. By the virtue of our experience and skill, we are able to offer an effective treatment option for nearly every man who desires an effective treatment for ED. We offer medical and surgical treatment for erectile dysfunction.
We Treat Some of the Most Complex ED Problems Including:
Schedule an Appointment with Dr. Shteynshlyuger:
Call/text today: 1-646-663-5211 or make an appointment online
Dr. Alex Shteynshlyuger is a fellowship-trained board-certified urologist with expertise in evaluation and treatment of sexual and erection problems in men using modern effective and proven treatment methods. We offer inflatable penile implant, shockwave therapy for ED and treatment for Peyronie's disease.
He is highly recommended by top primary care physicians in the New York area. If you or someone you know has been experiencing urological symptoms, make an appointment to take advantage of Dr. Shteynshlyuger's expert advice. Please feel free to contact us with any questions.
---
If you have any questions, to schedule a consultation please contact us or call/text: 1-646-663-5211.
This post is also available in: Russian Arabic Chinese (Simplified) Japanese Spanish