Penile Enlargement Facts
---
If you have any questions, to schedule a consultation, please contact us or call/text: 1-646-663-5211.
---
What is the Average Size of the Penis?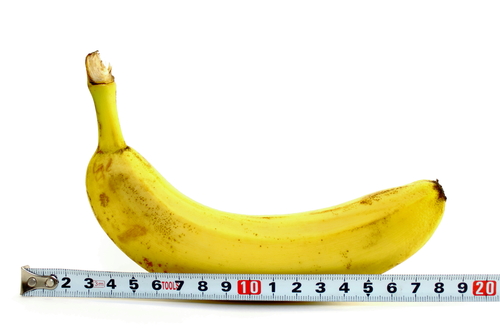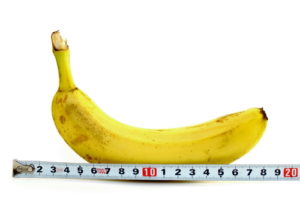 Mean or average flaccid (non-erect) length was 8.8 cm, stretched length 12.4 cm and erect length 12.9 cm.
Men with a flaccid length of less than 4 cm or a stretched or erect length of less than 7.5 cm are 2 standard deviations from average (which is commonly considered abnormal in medicine). These men can be considered to have functionally small penises.
What are the Options for Penile Enlargement?
For men with ED, treatment of ED often improves the length and girth of the penis. Penile stretching may also add as much as 1-2 cm in length over time. For men who require a penile prosthesis, 1-2 cm length improvement is possible as well.
There is no established way to increase the girth of the penis when the penis is erect. Injections of fat and other materials have been done under the skin. This can increase the width of the penis when it's not erect but does not cause the increased width of the 'hard' penis. We do not perform penile injections of fat or other materials for the purpose of penile width enhancement at New York Urology Specialists.
Correction of Anatomical Problems to Enhance Penile Appearance
Lysis of the suspensory ligament can be considered in rare circumstances of micropenis but is associated with a number of side effects in particular erections that do not point up (erect penis looks at the floor). This can add 1-2 cm of penile length when used with penile traction therapy.
In many men, the penis appears smaller than it is due to obesity. Weight loss and possibly liposuction of the suprapubic fat pad can improve the appearance of the penis. Suprapubic fat removal is an option for men who are obese.
Occasionally, men have penoscrotal web leading to the short appearance of the penis. For these men, surgical correction of a penoscrotal web can improve the appearance of the penis and penile length when erect.
Some men who underwent circumcision as children or adults or penile surgery for various reasons have a foreskin that was cut too short after circumcision. Surgical correction with skin flaps or grafts to restore skin length can be helpful to these men.
---
Learn More About:
What You Need to Know:
---
If you have any questions, to schedule a consultation, please contact us or call/text: 1-646-663-5211.
Dr. Alex Shteynshlyuger is a board-certified urologist, who specializes in all aspects of care for sexual problems in men including ED, premature ejaculation and other sexual concerns. He has successfully treated hundreds of men with sexual problems including ED and poor libido.
---
ED is Treatable in Nearly Every Man

At New York Urology Specialists, our urologists are specially trained in the evaluation and treatment of erectile dysfunction. We understand the challenges that ED creates for our patients, their relationships and their self-esteem. We help you find a treatment for erectile dysfunction that fits your needs, your lifestyle and your preferences.
Urologists are doctors specializing in the treatment of men with erectile dysfunction. By the virtue of our experience and skill, we are able to offer an effective treatment option for nearly every man who desires an effective treatment for ED. We offer medical and surgical treatment for erectile dysfunction.
We Treat Some of the Most Complex ED Problems Including:
Schedule an Appointment with Dr. Shteynshlyuger:
Call/text today: 1-646-663-5211 or make an appointment online
Dr. Alex Shteynshlyuger is a fellowship-trained board-certified urologist with expertise in evaluation and treatment of sexual and erection problems in men using modern effective and proven treatment methods. We offer inflatable penile implant, shockwave therapy for ED and treatment for Peyronie's disease.
He is highly recommended by top primary care physicians in the New York area. If you or someone you know has been experiencing urological symptoms, make an appointment to take advantage of Dr. Shteynshlyuger's expert advice. Please feel free to contact us with any questions.
---
If you have any questions, to schedule a consultation please contact us or call/text: 1-646-663-5211.