Semen Analysis: Key to Evaluation of Men with Infertility
---
If you have any questions, to schedule a consultation or if you need a second opinion, please contact us or call 1-212- 204-6300. We offer infertility evaluation to men and couples in New York City.
---
Semen Analysis: What You Need to Know
Semen analysis is a key test in the evaluation of men with a history of inability to conceive. Men should abstain from sexual intercourse for 2-3 days prior to semen analysis. Curiously enough, abstaining from ejaculation for very long periods of time (weeks to months) can impair semen quality.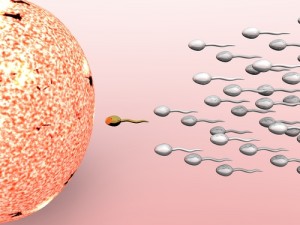 At least 2 semen analyses should be performed, separated at least 1-2 weeks apart. Two semen analyses provide a more representative idea of various parameters evaluated on semen analysis. Ejaculate containing sperm should be evaluated within an hour of ejaculation by a specially trained technologist.
Care should be taken that all ejaculate is captured for evaluation. Incomplete semen analysis collection is one of the most common causes of low semen volume. Semen should not be collected in condoms as some condoms have spermicide.
The following parameters are important. They are evaluated using a microscope as part of each semen analysis:
According to 2010 guidelines, the following are used as reference values:
Reference values of semen analysis:
Semen Volume (2010): 1.5 ml
Sperm Concentration: > 15 million/ml
Total sperm count: > 39 million
Sperm Motility: >40%
Sperm Morphology: >4%
It is important to understand that semen parameters vary dramatically amount fertile men. There is a significant degree of overlap in semen parameters between fertile and infertile men. However, the more abnormal values there are, the higher chances that a given man will be infertile.
Reference values listed above are used to identify men who are at higher risk for being infertile. With that in mind, the average sperm count of fertile men is around 70 million/ml, with about 60% motile sperm, with normal morphology of 15%.
Diagnostic Classification of Patients Based on Semen Analysis
Based on the results of semen analysis, patients are classified as having azoospermia (no sperm on semen analysis) or one of the other diagnosis. Oligozoospermia or oligospermia means that there are fewer than normal sperm on semen analysis, asthenospermia means that sperm has low motility. Teratozoospermia means that higher than the normal number of sperm have abnormal morphology (shape or appearance).
When multiple semen parameters are abnormal, the finding is sometimes is referred to as oligo-astheno-terato-zoospermia which means defects in count, motility, and morphology of sperm.
In men with one abnormal parameter, the risk of infertility increases 3-fold; with 3 abnormal parameters, the risk increases 15-fold. It is also important to remember that the great majority of men are fertile.
Learn More About:
---
If you have any questions, to schedule a consultation or if you need a second opinion, please contact us or call 1-212- 204-6300
Dr. Alex Shteynshlyuger is a board-certified urologist in NYC. He specializes in sexual and reproductive issues that affect men. He helps men with infertility to achieve pregnancy. He is a specialist in interpreting semen analysis in men with infertility. He performs no-needle, no-scalpel vasectomy under local anesthesia avoiding the risks of general anesthesia.
---