Low Testosterone Symptoms – Do You Have Low T?
---
If you have any questions, to schedule a consultation or if you need a second opinion, please contact us or call 1 212-204-6300
We offer highest-quality urology care by board-certified urologists.
---
Symptoms of Low Testosterone in Men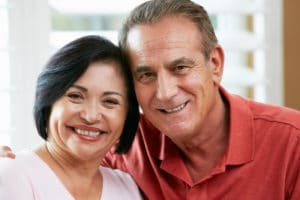 When evaluating men for hypogonadism, one of the most important factors to consider is whether there is a significant change in how the man feels compared to 5, 10, or 20 years before. Symptoms of low testosterone can be insidious and occur slowly over the years; small changes over time may not be immediately noticeable. But when considered over a longer timeframe such as 1 to 5 years, most men report a significant change in how they feel.
The most common symptoms of low testosterone that brings patients to a urologist's office are difficulties with erections, lack of morning erections, and lack of spontaneous erections. Many men report a decreased interest in sex and reduced libido. Some men report difficulty or decreased strength of ejaculation.
Men with low testosterone are also known to have impaired fertility and may have trouble getting their partner pregnant. Often, they may have low semen concentration and abnormalities of other semen parameters. In addition, common symptoms of low testosterone include decreased energy levels, fatigue, and lethargy. It is worth noting that men with low testosterone levels are at an increased risk of osteoporosis, which is a loss of bone mass. Osteoporosis increases the risk of fractures in men. Hormone replacement therapy can improve and reverse bone loss in men with low testosterone.
Ejaculation and Low Testosterone
Many men with erectile dysfunction also experience decreased volume and strength of ejaculation and decreased intensity of orgasms. Anecdotally, we have found that men may experience an improvement in ejaculatory function and better orgasms after testosterone replacement therapy.
Causes of Low Testosterone
In men between the ages of 19 and 49, normal testosterone level ranges from approximately 250 to 850 ng/dL. In men above the age of 50, a level of about 200 to 750 ng/dL is considered normal. In comparison, women have testosterone levels below 50 ng/dL.
Some men are born with inherited or inborn genetic problems that cause low testosterone. Most men who are discovered to have low hormone concentration have secondary hypogonadism which is typically idiopathic, which means we are not certain why it has occurred. Some men develop low testosterone as a result of scrotal varicocele. In such men, a procedure called microscopic varicocelectomy can reliably improve testosterone levels by up to 150 mg/dL. There are many symptoms of low testosterone. Treatment for low testosterone is chosen to address the underlying causes.
---
If you have any questions about low testosterone treatment, schedule a consultation, contact us or call 1-(212) 204-6300. We have excellent reviews from patients and their partners.
We offer affordable, highest-quality urology care with or without insurance. Find out our office hours or directions to our office. We offer weekday, weekend and evening office hours.
---
Low T is Treatable in Nearly Every Man

At New York Urology Specialists, our urologists are specially trained in the evaluation and treatment of erectile dysfunction and low testosterone levels. We understand the challenges that ED creates for our patients, their relationships and their self-esteem. We help you find a treatment for erectile dysfunction that fits your needs, your lifestyle and your preferences.
Urologists are doctors specializing in the treatment of men with erectile dysfunction. By the virtue of our experience and skill, we are able to offer an effective treatment option for nearly every man who desires an effective treatment for ED. We offer medical and surgical treatment for erectile dysfunction.
We Treat Some of the Most Complex Health Problems in Men Including:
Schedule an Appointment with Dr. Shteynshlyuger:
Call today: 212-204-6300 or make an appointment online
Dr. Alex Shteynshlyuger is a fellowship trained board-certified urologist with expertise in evaluation and treatment of urological problems in men using modern effective and proven treatment methods. He is highly recommended by top primary care physicians in the New York area. If you or someone you know has been experiencing urological symptoms, make an appointment to take advantage of Dr. Shteynshlyuger's expert advice. Please feel free to contact us with any questions.