Penile Ultrasound with Doppler for Evaluation of Peyronie's Disease
---
If you have any questions, to schedule a consultation or if you need a second opinion, please contact us or call: 646-663-4050
Dr. Alex Shteynshlyuger is a board-certified urologist in NYC who specializes in treating men with Peyronie's disease. Dr. Alex Shteynshlyuger is among the few urologists in New York City and worldwide who have been approved to participate in XIAFLEX REMS program and can administer Xiaflex for treatment of Peyronie's disease to eligible men.
---
Ultrasound Evaluation of Penile Anatomy in Peyronie's Disease.
Ultrasound of the penis with doppler study to evaluate the vasculature and penile anatomy is a crucial diagnostic test for men with Peyronie's disease.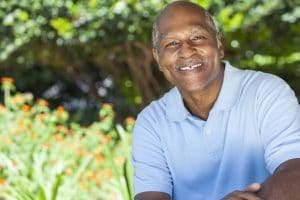 At New York Urology Specialists, we perform penile ultrasound with an injection of medications to produce an artificial erection. This allows us to objectively measure the curvature and to evaluate the quality of the erection both of which are very important in the selection of treatment options.
In addition, penile ultrasound allows us to look for, locate and measure penile plaques. Doppler study is performed in conjunction with penile ultrasound to evaluate vascular function; some men with Peyronie's have associated vascular dysfunction. Knowledge of vascular dysfunction can help with treatment selection as men with poor vascular function and significant Peyronie's disease may be well served by a penile prosthesis.
For men who are potential candidates for Peyronie's disease treatment with Xiaflex, penile ultrasound can provide information on how calcified the Peyronie's plaque is – less calcified plaques are more likely to respond to Xiaflex.
Examples of ultrasound images of Peyronie's plaques are shown below. Some plaques are calcified others are not. Some plaques are easier to spot than others. Extensive experience with interpretation of penile ultrasound in men with erectile dysfunction and Peyronie's disease is required.
---
If you have any questions, to schedule a consultation or if you need a second opinion, please contact us or call: 646-663-4050
---