Symptoms of Peyronie's Disease
---
If you have any questions, to schedule a consultation or if you need a second opinion, please contact us or call: 646-663-4050
Dr. Alex Shteynshlyuger is a board-certified urologist in NYC who specializes in treating men with Peyronie's disease. If you have any questions, to schedule a consultation or if you need a second opinion, please contact us.
---
Signs of Peyronie's Disease
Peyronie's disease is not a cosmetic problem. While it may cause only cosmetic bent of the penis without any other symptoms, often it causes significant symptoms and distress for men and their partners.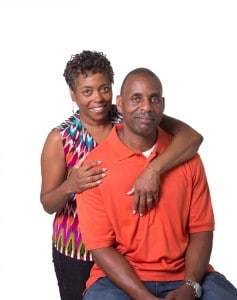 Peyronie's disease may cause pain during intercourse for the man affected by Peyronie's disease or to his partner. Peyronie's disease may also cause erectile dysfunction or difficulty with getting an erection. When Peyronie's disease is severe, intercourse may not be possible due to severe penile curvature.
Pain in the penis during sex or pain with erection
Depression, anxiety, and relationship problems.
Symptoms of Peyronie's disease tend to vary from one man to another and over time.
The most distinct symptom of Peyronie's disease is penile curvature.
Usuall,y the curvature is up (towards the ceiling) or to the side. It is often only noticeable during an erection but in severe cases may be present ina flaccid penis. Many men also have a noticeable penile bump or plaque usually in the area of penile curvature. The plaque is typically on dorsal (top of penis) or one or more of the sides. It is less commonly occurs on the bottom of the penis. Sometimes the plaque is circumferential which causes a bottleneck deformity of the penis or hourglass appearance.
Depression is Common in Men with Peyronie's disease.
Peyronie's disease is fairly common with at least 1-3% of men affected with clinically significant disease; a larger number of men may have mild Peyronie's disease that is largely not symptomatic. It is typically occurs in men between the ages of 30-60 years old. However many men are embarrassed to see a Peyronie's specialist. There should be no embarrassment as it is a treatable condition.
About Us – Credentials
Dr. Alex Shteynshlyuger is a Board Certified Urologist at New York Urology Specialists who is experienced in caring for men with Peyronie's disease using non-invasive non-surgical as well as surgical treatment methods including a penile prosthesis and plaque excision with grafting.
---
If you have any questions, to schedule a consultation or if you need a second opinion, please contact us or call: 646-663-4050
---
This post is also available in: Spanish