Good Workouts Lead to Better Sex for Men and Women
---
If you have any questions, to schedule a consultation, please contact us or call/text: 1-646-663-5211.
---
Exercise & Sex
Latest research findings indicate that an exercise program involving aerobic and resistance exercise improves sexual function in men. Just as interesting, Kegel exercises and Yoga also improve sexual function in women.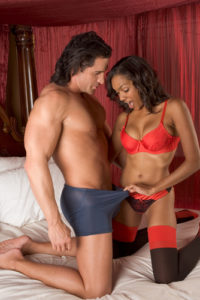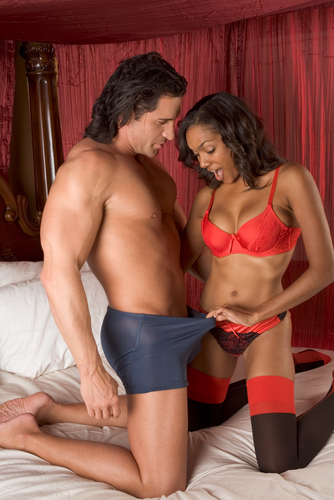 Exercise Improves Erections through 2 mechanisms: it causes the release of hormones and neurotransmitters that improve our psychological functioning that is very important to sexual satisfaction.
Regular high-intensity exercise also affects the estrogen/testosterone balance by decreasing the fat content of the body. This is very important to sexual health, especially in men. Exercise also improves cardiovascular health and vascular supply (blood flow) to the penis in men and the clitoris in women.
Recently a study to determine the benefit of exercise on sexual function was performed in men who are hardest to treat: men with prostate cancer receiving hormonal therapy that eliminates testosterone in the body.
Benefits of Exercise for Men
Men who were assigned to an exercise program experienced significant improvement in sexual function compared to men who were not assigned to exercise program. This suggests that the benefits of exercise are likely to be significantly greater for men who are not taking medications for the treatment of prostate cancer.
In fact, we know that weight loss alone (through diet and exercise) can revert erectile dysfunction in some men without the need for medications.
Just as interesting, a study of the effect of Kegel exercises in women revealed improved sexual satisfaction compared to women who were in the control arm of the study. In addition, in post-menopausal women, yoga was found to have a positive effect on quality of life and sexual functioning.
Exercise and Testosterone Levels
Regular exercise can also help maintain and raise testosterone levels. In overweight men, exercise and weight loss can also help with raising testosterone levels. Testosterone levels are important for good erections and high sex drive in men.
Learn More About:
---
If you have any questions, to schedule a consultation, please contact us or call/text: 1-646-663-5211.
We have excellent reviews from patients and their partners.
Dr. Alex Shteynshlyuger is a board-certified urologist, who specializes in all aspects of care for sexual problems in men including ED, premature ejaculation and other sexual concerns. He has successfully treated hundreds of men with sexual problems including ED and poor libido.
---
ED is Treatable in Nearly Every Man

At New York Urology Specialists, our urologists are specially trained in the evaluation and treatment of erectile dysfunction. We understand the challenges that ED creates for our patients, their relationships and their self-esteem. We help you find a treatment for erectile dysfunction that fits your needs, your lifestyle and your preferences.
Urologists are doctors specializing in the treatment of men with erectile dysfunction. By the virtue of our experience and skill, we are able to offer an effective treatment option for nearly every man who desires an effective treatment for ED. We offer medical and surgical treatment for erectile dysfunction.
We Treat Some of the Most Complex ED Problems Including:
Schedule an Appointment with Dr. Shteynshlyuger:
Call/text today: 1-646-663-5211 or make an appointment online
Dr. Alex Shteynshlyuger is a fellowship-trained board-certified urologist with expertise in evaluation and treatment of sexual and erection problems in men using modern effective and proven treatment methods. We offer inflatable penile implant, shockwave therapy for ED and treatment for Peyronie's disease.
He is highly recommended by top primary care physicians in the New York area. If you or someone you know has been experiencing urological symptoms, make an appointment to take advantage of Dr. Shteynshlyuger's expert advice. Please feel free to contact us with any questions.
---
If you have any questions, to schedule a consultation please contact us or call/text: 1-646-663-5211.
We offer affordable, highest-quality urology care with or without insurance. Find out our office hours or directions to our office. We offer weekday, weekend and evening office hours.
This post is also available in: Russian Chinese (Simplified) Japanese Spanish