How does Viagra (sildenafil) Compare to Inflatable Penis Implant for ED
---
If you have any questions, to schedule a consultation, please contact us or call/text: 1-646-663-5211.
Dr. Alex Shteynshlyuger is a board-certified urologist, who specializes in all aspects of care for sexual problems in men including ED, premature ejaculation and other sexual concerns. He helps men of all ages who experience impotence to regain confidence and erections.
---
Treatment of Erectile Dysfunction: Viagra or Implant?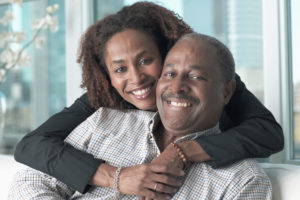 What is a Penile Implant (Inflatable Penile Prosthesis vs Semi-rigid)?
There are two types of penile implant available for the treatment of ED: inflatable penile prosthesis and semi-rigid or malleable penile implant.
Semi-rigid Penile Implant
A malleable penile prosthesis consists of surgically implanted bendable or inflatable rods in the penis to help achieve an erection. Bendable rods maintain the penis in a permanently semi-rigid state.
Inflatable Penile Prosthesis
A hydraulic or inflatable prosthesis is more natural and easier to conceal, allowing you to have an erection when desired. Erections with an inflatable penile prosthesis are achieved by pressing upon a pump that transfers fluid from a reservoir into the penis. A deflation valve allows the penis to return to its flaccid (non-erect) state. Inflatable penile prosthesis come in 2 varieties: 3-piece and 2-piece implants. In the United States, there are 2 models of 3-piece inflatable penile prosthesis that are FDA-approved: AMS-700 and the Coloplast Titan penile implant.
How does Penile Implant Compare to Viagra?
Penile implants are usually recommended when other therapies (Viagra, Cialis, injections) do not work well or have significant side effects that make them intolerable. A penile prosthesis will help if there is a clear physical cause for erectile dysfunction that cannot be treated with medication.
A penile implant is usually used for the treatment of vascular impotence. For men with a severe venous leak, Viagra typically does not work; in this situation, a penile implant is the single best option. Viagra can be used in younger patients with stress-related ED or performance / situational erectile dysfunction. A penile implant is used for treating ED in men with Peyronie's disease.
Inflatable penile prosthesis (implant) is effective in 85-95% of men. The erection produced is closest to natural. Sensation and ejaculation are not affected. With an inflatable prosthesis, you can have an erection any time you want and maintain it for as long as you like. This allows for greater spontaneity than Viagra.
Penile implants are suitable for men who want spur-of-the-moment sex, erections on demand, and sex multiple times in quick succession. Studies have indicated that Viagra can be used as a combination therapy to increase sexual satisfaction in men with a penile prosthesis.
It is important to remember that implantation of a penile prosthesis can destroy the natural erection reflex, which may not return even after the implant is removed. There is a risk of mechanical failure. Since the implant is placed surgically, there are associated risks of infection and bleeding like any surgical procedure.
Why Choose Viagra over Penile Implant?
Viagra is an oral medication that works well for over 70% of men with ED. It does not require a surgical procedure and avoids surgical risks. Many men with mild to moderate ED are very satisfied with Viagra.
For men with non-vascular ED such as situational ED or ED caused by stress and anxiety, the problem is often temporary and occasional use of Viagra solves the problem effectively without the need for a permanent surgical treatment.
Penile Implant is More Convenient to Use
Because a penile implant can be activated in less than 1-2 minutes it can be available whenever needed. Viagra and similar medications require preparation and waiting time for the medication to start working.
Inflatable Penile Prosthesis (IPP): Simple to Use, Medications are Less $$$ Costly
Long term, a penile prosthesis may be less expensive to use than Viagra. With inexpensive generic sildenafil available, it's unlikely that most men can put 'enough miles' on the penile implant to make it cost-effective. Short term, a penile implant requires a significant one-time investment. Fortunately, most insurances cover the cost of the penile implant.
The Bottom Line: Viagra vs Penile Implant
For men with mild to moderate ED, and especially younger men with stress-related ED, Viagra is the preferred choice as ED may be temporary. Shockwave therapy for ED alone or in combination with Viagra may also be a good treatment option.
For men with severe ED, especially when Viagra and similar medications do not work well, an inflatable penile prosthesis is a good treatment option with excellent long-term patient satisfaction.
It is important to remember that in addition to Viagra, generic Viagra equivalent called sildenafil is now available. In addition, Cialis for the treatment of erectile dysfunction is also effective for most men. Shockwave therapy for ED is effective in many men with a vascular cause of erectile dysfunction either alone or in combination with Viagra.
Scheduling Appointments for ED Treatment at New York Urology Specialists
---
If you have any questions, to schedule a consultation please contact us or call/text: 1-646-663-5211.
We offer affordable, highest-quality urology care with or without insurance. Find out our office hours or directions to our office. We offer weekday, weekend and evening office hours.
---
ED is Treatable in Nearly Every Man

At New York Urology Specialists, our urologists are specially trained in the evaluation and treatment of erectile dysfunction. We understand the challenges that ED creates for our patients, their relationships and their self-esteem. We help you find a treatment for erectile dysfunction that fits your needs, your lifestyle and your preferences.
Urologists are doctors specializing in the treatment of men with erectile dysfunction. By the virtue of our experience and skill, we are able to offer an effective treatment option for nearly every man who desires an effective treatment for ED. We offer medical and surgical treatment for erectile dysfunction.
We Treat Some of the Most Complex ED Problems Including:
Schedule an Appointment with Dr. Shteynshlyuger:
Call/text today: 1-646-663-5211 or make an appointment online
Dr. Alex Shteynshlyuger is a fellowship-trained board-certified urologist with expertise in evaluation and treatment of sexual and erection problems in men using modern effective and proven treatment methods. We offer inflatable penile implant, shockwave therapy for ED and treatment for Peyronie's disease.
He is highly recommended by top primary care physicians in the New York area. If you or someone you know has been experiencing urological symptoms, make an appointment to take advantage of Dr. Shteynshlyuger's expert advice. Please feel free to contact us with any questions.
---
If you have any questions, to schedule a consultation or if you need a second opinion, please contact us or call/text: 1-646-663-5211.
---