---
Treatment for Men and Women with Urinary Problems in New York City
by Dr. Alex Shteynshlyuger, a board-certified urologist and specialist in the treatment of urinary problems in men and women including frequent urination, burning with urination and urinary retention.
Treatment of Urinary Problems Associated with Radiation Therapy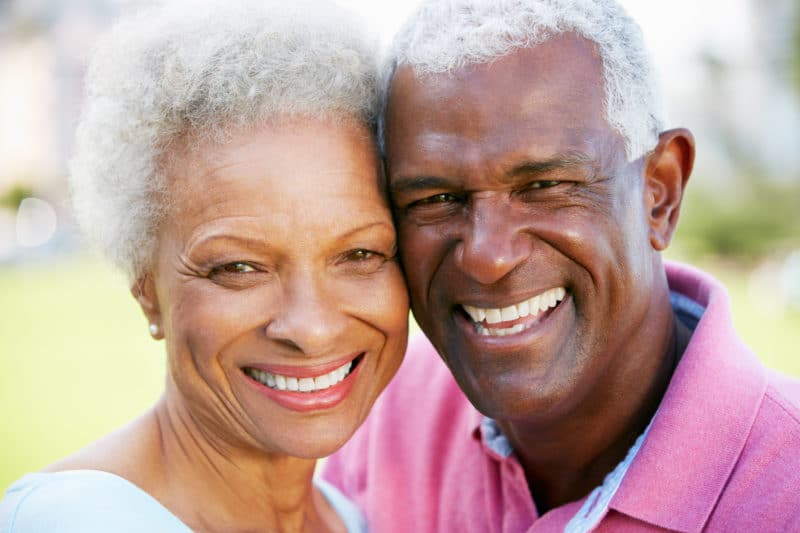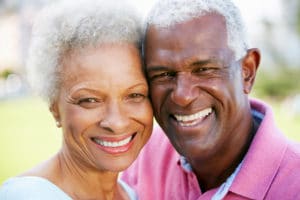 Radiation therapy is used to treat multiple pelvic cancers, alone or in combination with surgery and chemotherapy. Pelvic radiation can cause urinary problems in men and women.
Common cancers that are treated with radiation therapy to the pelvis and that can cause urinary problems include:
Rectal cancer in men and women
Cervical cancer in women
Endometrial cancer in women
Pelvic sarcoma in men and women
Frequency of Urinary Problems After Radiation Therapy
Radiation therapy can be delivered using different methods, including external radiation therapy (IMRT, CyberKnife, Proton therapy) and brachytherapy.
Here is a list that shows the percentage of patients that experience urinary symptoms after radiation therapy for various pelvic cancers [7]:
Prostate Cancer: Low-grade adverse effects in 20-40 percent of patients, high-grade adverse effects in 5-13 percent of patients.
Bladder Cancer: Low-grade adverse effects in 18-27 percent of patients, high-grade adverse effects in 6-17 percent of patients.
Cervical Cancer: Low-grade adverse effects in 28 percent of patients, high-grade adverse effects in 8-14 percent of patients.
Anal and Rectal Cancers: Radiation effects are less common, but data is not available.
Ovarian and Endometrial Cancers: Urinary symptoms are less common following radiation therapy for endometrial cancers, but this has not been well studied.
Symptoms After Pelvic Radiation Therapy
Radiation therapy that includes external beam radiation, as well as brachytherapy, can cause immediate side effects as well as delayed urinary side effects.
The immediate urinary side effects of pelvic radiation therapy include pain with urination, blood in urine, frequent urination, and urge to urinate as well as urinary incontinence. In men, in particular, radiation therapy can cause difficulty urinating.
In men, enlarged prostate symptoms after radiation therapy can cause urinary problems.
Causes of Urinary Symptoms After Radiation Therapy
Radiation therapy to the pelvis can often cause radiation cystitis or inflammation and irritation of the urinary bladder. Radiation cystitis can cause urinary bleeding, pain with urination, as well as symptoms of overactive bladder, including frequent urination, urge to urinate, and urge urinary incontinence.
Delayed urinary symptoms associated with radiation therapy may include urethral stricture, which may lead to difficulty emptying the bladder or urinary retention, and poorly compliant urinary bladder, which can result in a small capacity bladder that cannot expand adequately. Urinary fistulas (uretero-vesical, uretero-uterine, vesico-vaginal, recto-vaginal, colo-vesical vistulas) can occur but they not very common with modern radiation therapy.
Dysuria and Pain During and After Urination Following Radiation Therapy
Painful urination after radiation therapy can be caused by radiation cystitis and urethritis, UTIs, and urethral strictures in patients who have received radiation therapy for prostate cancer, bladder cancer, anal and rectal cancers, as well as cervical and endometrial cancers in women. Ovarian cancer may also be treated with radiation therapy, which can lead to similar urinary symptoms.
Painful radiation after radiation therapy in the absence of infection can often be effectively treated with urinary anesthetics such as Uribel and Pyridium. In patients who have painful urination as a result of overactive bladder symptoms, anticholinergic medications such as Vesicare and oxybutynin, as well as beta-3 adrenergic agonists such as mirabegron (Myrbetriq) can be helpful. In some patients, Botox injections in the bladder may also be beneficial in controlling symptoms of an overactive bladder that cause painful urination due to bladder spasms.
Treatment of Hemorrhagic Cystitis and Urinary Bleeding After Radiation Therapy
A small amount of blood in the urine is common after radiation therapy to the pelvis for treatment of prostate cancer, ovarian cancer, cervical cancer, and rectal and anal cancers. Usually, hydration and observation are sufficient, and bleeding will resolve with time. If a UTI is present, it needs to be treated.
In patients with more severe urinary bleeding in the absence of infection or secondary cancer, bladder fulguration may be helpful in some cases. Hyperbaric oxygen treatment is effective in the treatment of hemorrhagic cystitis caused by radiation (radiation cystitis).
Instillation of certain medications into the bladder can be useful in severe cases of hematuria (urinary bleeding).
It is important to be aware that rare complications of radiation therapy such as fistulas and secondary malignancies may also be the underlying cause of blood in the urine in patients who are undergoing or have undergone radiation therapy to the pelvis. Blood in urine may also be caused by common problems that are not related to radiation therapy such as kidney stones.
Treatment of Frequent Urination, Overactive Bladder, and Urinary Urge Incontinence After Radiation Therapy
Frequent urination and urinary urgency are common symptoms associated with radiation to the pelvis and urinary bladder. The sensation of the urge to urinate is common in patients who have been treated with pelvic radiation, including proton therapy, IMRT, and brachytherapy in the pelvis for treatment of bladder cancer, prostate cancer, cervical cancer, ovarian cancer, anal cancer, and rectal cancer.
Anticholinergic medications, such as Toviaz and Detrol LA, are effective in treating frequent urination after radiation therapy. However, long-term use of anticholinergic medications is not advisable due to a concern about the cognitive side effects of these medications.
Beta-3 agonists such as Myrbetriq are also effective in the treatment of symptoms of urinary frequency, urinary urgency, and sudden urge to urinate. It is important to remember that it can take 3-4 weeks for the benefit of Myrbetriq to be noticeable. Medications such as Vesicare and Detrol LA may be combined with Myrbetriq to produce a greater benefit.
Botox injections in the detrusor muscle of the urinary bladder may also help with both urinary frequency and pain during urination.
Comparison of Urinary Side Effects after Treatment With IMRT, Proton Therapy and Brachytherapy
IMRT and Urinary Side Effects
Genitourinary toxicity is up to 26 percent less with IMRT compared to 3DCRT [1]. Hematuria and radiation cystitis are the most commonly observed symptoms after IMRT. Symptoms such as frequency and urgency, dysuria, and retention improve gradually over time. Symptoms such as incontinence and hematuria may worsen over time following IMRT for prostate cancer in men [2]. The 10-year risk of developing grade 2 and 3 urinary symptoms after IMRT for prostate cancer is 11 percent and 5 percent, respectively [3].
Urinary symptoms play a major role in the quality of life of patients who have undergone external beam radiotherapy. Acute (short-term) grade 1, 2, and 3 symptoms occur in approximately 42 percent, 42 percent, and 8 percent of patients respectively who receive IMRT for prostate cancer. Chronic (long-term) genitourinary toxicity grade 1, 2, and 3 symptoms occur in 40 percent, 19 percent, and 3 percent of patients, respectively. Approximately 48 percent of patients experience worsening of symptoms from grade 1 to grade 2 during treatment. One to two years after radiation therapy, up to 70 percent of patients have less urinary symptoms compared to pre-treatment [4].
Proton Therapy and Urinary Problems
Studies show that more than 50 percent of patients with underlying moderate to severe urinary symptoms (IPSS 15-25) pre-treatment report a significant improvement following proton therapy at the 5-year followup. In addition, more than 40 percent of patients report that urinary symptoms remained stable after proton therapy for prostate cancer. Only 3 percent of patients reported a decline in terms of urinary symptoms 5 years after proton therapy. In patients who had only mild urinary symptoms (IPSS less than 15) pre-treatment, the symptoms remain stable at the 60-month follow-up.
Brachytherapy and Urinary Side Effects
A study at MD Anderson Cancer Center [6] found that 8 months after implantation, patients who had undergone permanent prostate brachytherapy had returned to baseline in terms of urinary symptoms. At 5-year follow-up, less than 9 percent of patients reported grade 1 symptoms. More severe symptoms were reported by even fewer patients. Grade 2 symptoms were present in only 6.5 percent of patients. Less than 2 percent of patients had grade 3 symptoms at the 5-year follow-up after brachytherapy. Although, in the short-term, urinary side effects are common after prostate brachytherapy, they typically resolve within 12 months. Conservative management is recommended for short-term urinary symptoms to prevent long-term urinary complications following brachytherapy.
---
If you have any questions, to schedule a consultation or if you need a second opinion, please contact us or call/text: 646-663-4151
---
Urinary Problems Are Treatable in Nearly Every Man and Woman

At New York Urology Specialists, our urologists are specially trained in the evaluation and treatment of urinary problems. We understand the challenges that urinary problems create for our patients, their relationships and their self-esteem. We help you find a treatment for your urinary problems that fit your needs, lifestyle, and your preferences.
Urologists are doctors specializing in the treatment of women and men with frequent urination, poor urine flow, frequent UTI, blood in urine, urinary incontinence, urinary problems caused by an enlarged prostate, prior surgery, neuropathy, chemotherapy, and radiation. By the virtue of our experience and skill, we are able to offer an effective treatment option for nearly every man and women who desire an effective treatment for their urinary problems. We specialize in minimally invasive highly effective treatment for symptoms of bladder pain, urethral burning, pelvic discomfort, incomplete bladder emptying, urinary frequency, and urgency.
We offer medical and surgical treatment for erectile dysfunction.
Why Choose New York Urology Specialists for Treatment of Urinary Problems?
All treatment is performed by a board-certified urologist experienced in treating men with symptoms of frequent urination, urinary urgency, urinary incontinence and bladder pain using medical therapy, minimally invasive therapies, lasers, and open surgery.
We are one of the few practices in the region to offer a full range of options for treatment of urinary problems in men and women
We offer treatment options for overactive bladder, UTI and urinary incontinence in our office which avoids the risks, costs, and recovery from general anesthesia.
Extensive Experience: Hundreds of men and women have treated successfully using medical therapy, Botox for overactive bladder, Interstim for frequent urination and tibial neuromodulation.
We Treat Some of the Most Complex Health Problems in Men and Women Including:
Schedule an Appointment with Dr. Shteynshlyuger:
Call or text today: (646) 663-4151 or make an appointment online
Dr. Alex Shteynshlyuger is a fellowship trained board-certified urologist with expertise in evaluation and treatment of urological problems in men using modern effective and proven treatment methods including Botox for OAB, Interstim neuromodulation, Rezum for BPH, prostate enucleation, and Urolift procedure.
He has successfully treated hundreds of men and women of all ages with urinary problems including bladder problems, kidney problems, urethral and ureteral problems.
He is highly recommended by top primary care physicians in the New York area. If you or someone you know has been experiencing urological symptoms, make an appointment to take advantage of Dr. Shteynshlyuger's expert advice. Please feel free to contact us with any questions.
---
If you have any questions about testicular prosthesis treatment, schedule a consultation, contact us or call/text: 1-(646) 646-4151. We have excellent reviews from patients and their partners.
Dr. Alex Shteynshlyuger is a board-certified urologist, who specializes in all aspects of care for men and women with urinary problems including frequent urination, difficulty emptying the bladder, urinary urgency, and incontinence. He has successfully treated hundreds of men and women with urinary problems including urinary retention, painful urination, and frequent urination.
---