Slow Urine Flow and Peeing with Poor Stream: Causes and Treatment in NYC
---
If you have any questions, to schedule a consultation or if you need a second opinion, please contact us or call: 646-663-4151
Experienced urologists at New York Urology Specialists have extensive experience evaluating and treating men with urinary problems. We are often able to help men who have urinary problems who have not achieved successful outcomes with the treatment they have had elsewhere. We treat men with frequent urination or slow urinary stream. We provide urological care to men who have bladder control problems such as urinary incontinence or leakage.
---
Frequent Urination and Slow Urine Stream: Two Sides of the Same Coin?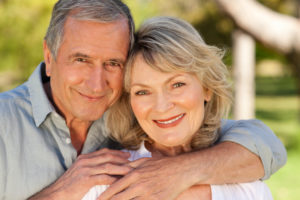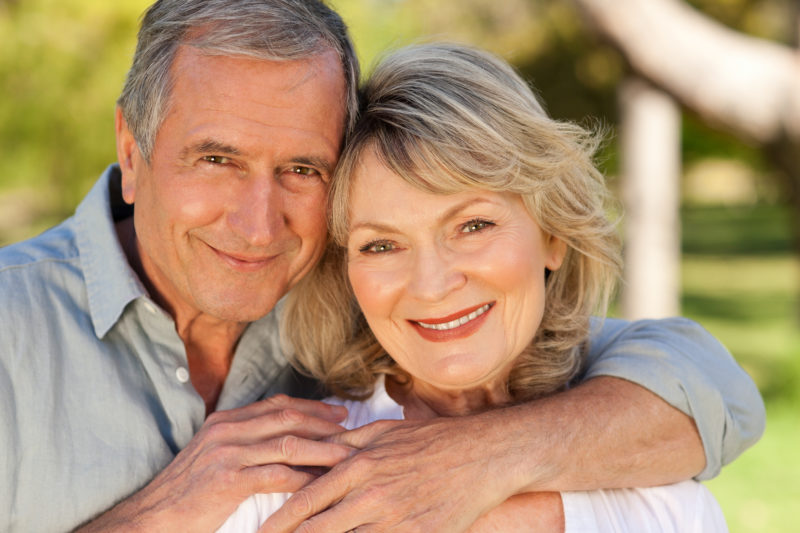 Frequent urination, as well as slow urine flow, commonly occur in men. These urinary symptoms, also called lower urinary tract symptoms (LUTS), because they affect the lower urinary tract which consists of the bladder, urethra and the prostate.
Many men have the need to strain to initiate urine flow, especially in the morning. Dribbling of urine after urination can also occur in many men with slow urine stream as a result of an enlarged prostate.
Lower urinary tract symptoms (LUTS) are common causes of distress in men. Men may experience slow or poor urinary stream and difficulty with passing urine. Often, men need to wait for urine flow to start. Sometimes the urine stream splits into two.
Men may also experience irritative urinary symptoms leading to frequent urination. Frequent urination can occur with the slow urinary flow and can coexist with obstruction. Frequent urination can also occur with normal urinary pressure (good flow). Peeing often requires men to push urine out in order to empty their bladder completely.
The frequency of urinary symptoms increases with age in particular after age 50. Lower urinary tract symptoms and slow flow affect approximately 50% of men over age 50. It has a significant impact on quality of life.
What to Do If You Have Slow Urine Stream?
You need to see a urologist who can evaluate you to determine why you have slow urine stream. Typically a physical exam will be performed. Urine tests including urinalysis, urine culture and Uroflow test to measure the speed of the urine stream are performed. In addition, bladder and prostate ultrasound are performed to determine if you empty your bladder completely and to measure post-void residual volume.
Cystoscopy and urodynamic studies can help determine the cause of slow urine stream in men. At New York Urology Specialists we perform video-cystoscopy which allows us to visualize your urethra, bladder, and prostate in great detail.
At New York Urology Specialists, we specialize in treating men with symptoms of slow urine stream, a sensation of incomplete bladder emptying and frequent urination at night or during the day. We have specialized diagnostic equipment that allows us to make a diagnosis right in our office without the need to go to a hospital.
Effective Treatment for Slow Urine Stream in Men at New York Urology Specialists
We offer some of the most advanced treatment options for men suffering from slow urine stream, enlarged prostate, frequent urination and urinary urgency. These treatment options include Rezum for BPH, Urolift procedure, Aquablation, bipolar TURP and laser enucleation of the prostate. Medical therapies with pills are also very effective. Dr. Alex Shteynshlyuger has successfully treated thousands of men with symptoms of a slow urine stream.
Causes of Slow Urine Flow in Men Over 50
BPH or enlarged prostate is the most common cause of slow urine stream in men over age 50. In patients with diabetes, diabetic neuropathy often contributes to symptoms caused by a large prostate to exacerbate the problem.
Most often, males with enlarged prostate also experience the need to wake up at night to urinate, urge to pee and sensation of incomplete bladder emptying or lower abdominal discomfort as a result of urine flow blockage by an enlarged prostate.
Poor bladder contractility is a less common cause of slow urination in men. Impaired bladder contractility is more common in diabetics and in men with long-standing symptoms of enlarged prostate.
Urethral stricture is a less common cause of slow urination in men but can occur after prior treatment for enlarged prostate with TURP or another transurethral procedure in 2-3% of men. Urethral strictures can occur as a result of trauma or prior infection.
Why Choose New York Urology Specialists for Treatment of Slow Urination and Split Urine Flow?
All treatment is performed by a Board-certified urologist experienced in treating men with symptoms of frequent urination, urinary urgency, urinary incontinence and bladder pain using medical therapy, minimally invasive therapies, lasers and open surgery.
We are one of the few practices in the region to offer a full range of options for treatment of urinary problems in men and women
We offer treatment options for overactive bladder, UTI, and urinary incontinence in our office which avoids the risks, costs, and recovery from general anesthesia.
Extensive Experience: Hundreds of men and women have treated successfully using medical therapy, Botox for overactive bladder, Interstim for frequent urination and tibial neuromodulation.

When it comes to experience and innovation – New York Urology Specialists are a step ahead. Better Science Means Better Care. We specialize in minimally invasive highly effective treatment for symptoms of bladder pain, urethral burning, pelvic discomfort, incomplete bladder emptying, urinary frequency, and urgency. Many treatment procedures are performed in the convenience and privacy of office settings under local anesthesia.
If you have any questions, to schedule a consultation or if you need a second opinion, please contact us or call: 646-663-4151
Medicare and major insurances accepted. We offer affordable rates and financing options.
Schedule an Appointment with Dr. Shteynshlyuger:
Call today: 646-663-4151 or make an appointment online
Dr. Alex Shteynshlyuger is a fellowship trained board-certified urologist with expertise in evaluation and treatment of urinary problems. He uses modern effective and proven treatment methods including Botox for OAB, Interstim neuromodulation. He is highly recommended by top primary care physicians in the New York area.
He has successfully treated hundreds of men and women of all ages with urinary problems including bladder problems, kidney problems, urethral and ureteral problems.
If you or someone you know has been experiencing urological symptoms, make an appointment to take advantage of Dr. Shteynshlyuger's expert advice. Please feel free to Contact Us with any questions.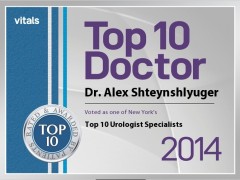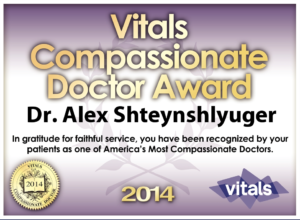 ---
If you have any questions, to schedule a consultation or if you need a second opinion, please contact us or call: 646-663-4151
We see patients from all parts of New York City (Manhattan, Brooklyn, Queens, Bronx, Staten Island), Long Island, Westchester and New Jersey as well as other parts of the USA. We also see international patients from Canada, Japan, South America, Russia, Asia, Europe, Middle East, Africa, the Caribbean and other parts of the world.
---