Recovery after Testicular Implant Insertion: What to Expect
---
If you have any questions, to schedule a consultation or if you need a second opinion, please contact us or call 1 212-204-6300
---
Dr. Alex Shteynshlyuger is one of the most experienced surgeons performing testicular implant insertion and revision in New York City.
What to Expect: Recovery after Testicular Prosthesis
At New York Urology Specialists, insertion of a testicular implant is usually performed as a same-day procedure. Please note that these expectations are applicable only to patients who undergo surgery at New York Urology Specialists. They are general in nature; individual recommendations will be given to you during your consultation.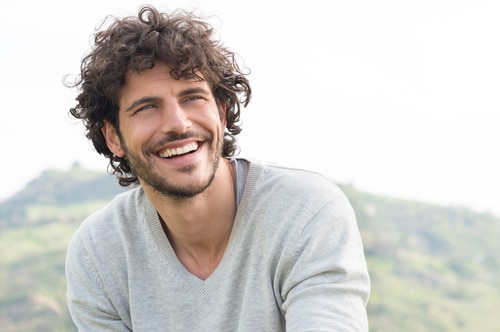 Physical Activity and Return to Work After Testicular Implant
Patients may return to work the same day or the next day after testicular implant insertion. Most men are able to return to physical activity, including going to the gym, 2-3 days after the procedure, as long as they feel comfortable and pain-free. For 2-3 weeks after the procedure, patients are advised not to go biking or engage in any activity that involves the scrotum. Patients may resume sexual activity 1-2 weeks following the surgery.
Showering, Swimming, and Going to the Beach after Testicular Prosthesis
Patients can take a shower the same day or the next day after testicular implant placement. Patients are advised not to go to the beach and not to go swimming in a pool, lake, or ocean for 3 weeks after the procedure or until everything heals, whichever is later.
Diet After Testicular Implant Surgery
There are no dietary restrictions after testicular implant surgery. Patients may drink alcoholic beverages, within reason, a day after the procedure.
Wound Care After Testicular Implant Placement
There is no special care for the incision after a testicular implant is placed. Patients are permitted to take showers and wash the incision with regular soap and water on a daily basis. There is no need to put any creams on the wound.
If you wish to use anti-scar creams, please wait until 3 weeks after the procedure.
If you notice something unusual or worrisome, please take a picture and send it to the doctor through our confidential patient portal or schedule an appointment to be evaluated in our office. Often you will have surgical glue on the incision site, which can look like white fluffy stuff that frequently separates from the wound. Please do not try to remove it. It will fall off on its own after a few weeks.
Sex and Ejaculation After Testicular Implants
How soon can I have sex after testicular implant placement?
You can resume sexual activity 2 weeks after testicular implant insertion. A testicular implant does not change the ability to obtain and maintain erections. For patients who have low testosterone, testosterone replacement therapy may help obtain better erections as well as improve libido.
Prosthesis placement in the testicle does not change the ability to ejaculate or orgasm. There is no change in the amount of semen or ejaculate produced after the procedure.
Initially, after insertion of a testicular implant, you may have some unusual sensation or feeling due to the presence of a new testicle where there was none before. Most men adjust to the new reality after 1-2 months. Most men report improved sexual confidence and sexual function after placement of the prosthesis. Patients are usually highly satisfied with the procedure, with the understanding that a testicular implant does not completely reproduce the appearance and density of an actual testicle.
Testicular Implant Surgery at New York Urology Specialists – What to Expect
The testicular prosthesis does not affect the ability to obtain erections, does not affect the ability to ejaculate.
You can see before and after testicular implant pictures in our photo gallery.
We offer affordable, highest-quality urology care with or without insurance. Find out our office hours or directions to our office. We offer weekday, weekend and evening office hours.
---
Testicular Loss is Treatable in Nearly Every Man

At New York Urology Specialists, our urologists are specially trained in the evaluation and treatment of testicular atrophy, and absent testis. We understand the challenges that absence of a testicle and ED create for our patients, their relationships and their self-esteem. We help you find a treatment for testicular replacement with a testicular implant that fits your needs, your lifestyle and your preferences.
Urologists are doctors specializing in the treatment of men with erectile dysfunction and other sexual problems. By the virtue of our experience and skill, we are able to offer an effective treatment option for nearly every man who desires an effective treatment for ED. We offer medical and surgical treatment for erectile dysfunction.
Schedule an Appointment with Dr. Shteynshlyuger:
Call today: 212-204-6300 or make an appointment online
Dr. Alex Shteynshlyuger is a fellowship trained board-certified urologist with expertise in evaluation and treatment of urological problems in men using modern effective and proven treatment methods. He is highly recommended by top primary care physicians in the New York area. If you or someone you know has been experiencing urological symptoms, make an appointment to take advantage of Dr. Shteynshlyuger's expert advice. Please feel free to contact us with any questions.
We Treat Some of the Most Complex Health Problems in Men Including: