Adult Circumcision in New York City
---
Dr. Alex Shteynshlyuger is a board-certified urologist in NYC who specializes in the surgical treatment of some of the most complex penile problems in men. He has performed hundreds of adult circumcision, circumcision revision, and frenulectomy procedures. He performs adult male circumcisions for cosmetic as well as medical reasons.
If you have any questions, to schedule a consultation or if you need a second opinion, please contact us or call 646-663-5545
---
Experienced Urologist Performs Adult Circumcision & Circumcision Revision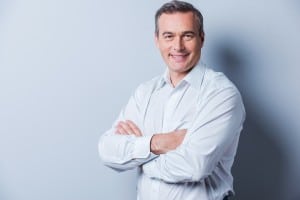 For your circumcision, you need a highly trained and experienced urologist. As one of the most experienced urologists in adult circumcision, Dr. Alex Shteynshlyuger performs some of the most delicate and complicated circumcisions and circumcision revisions for aesthetic as well as functional needs.
Dr. Alex Shteynshlyuger was trained at some of the top hospitals in the United States for Urology. He is fellowship trained and performs adult circumcision for men with phimosis (foreskin that does not pull back), severe balanitis xerotica obliterans (BXO) as well as elective circumcision for men who choose to have one done for aesthetic or hygienic reasons.
Excellence in Circumcision Care for Men

Our highly regarded and experienced urologists are experienced surgeons who are Board-Certified in Urology and fellowship-trained. They are experienced in evaluating men of all ages who need a circumcision.
We take up the most challenging cases including patients with prior circumcision that needs to be re-done and prior penile surgery. Contact us for more information or schedule an appointment for circumcision.
Reasons Men Have Circumcision:
Circumcision in NYC: All You Need To Know.
Dr. Alex Shteynshlyuger has performed hundreds of circumcisions in adult men and children both as elective as well as for treatment of severe phimosis, pain during sex, infections, and bleeding. You have a choice of your circumcision in a hospital, surgery center or office settings. He is experienced with performing most complex circumcisions, penis surgery for phimosis and BXO, as well as circumcision revision. Our patients are highly satisfied.
NEW! – Same Day Consultation and Circumcision Service
We offer a convenient and cost-saving option of having same-day consultation and circumcision. This saves you an extra visit and associated costs of travel, missing work and saves you time. In addition, we offer this service on weekends to make it even more convenient if you are traveling from another city/state or country.
NEW! – Circumcision with ShangRing in New York City
Dr. Alex Shteynshlyuger at New York Urology Specialists is the first urologist in the United States to offer innovative ShangRing circumcision. Circumcision with ShangRing is faster than traditional circumcision and associated with shorter recovery and fewer side effects.

Schedule an Appointment with Dr. Shteynshlyuger:
Call today: 646-663-5545 or make an appointment online
Dr. Alex Shteynshlyuger is a fellowship trained board-certified urologist with expertise in evaluation and treatment of urological problems in men using modern effective and proven treatment methods. He is highly recommended by top primary care physicians in the New York area. If you or someone you know has been experiencing urological symptoms, make an appointment to take advantage of Dr. Shteynshlyuger's expert advice. Please feel free to contact us with any questions.
Circumcision and Frenuloplasty
Each circumcision is individualized to the needs and desires of the patient. Circumcision can be performed with or without penile frenuloplasty. Most men choose to have frenuloplasty performed at the time of circumcision as it improves the appearance of the penis. Frenuloplasty can also be performed without circumcision. We also perform frenuloplasty revision surgery.
Read commonly asked questions about circumcision: FAQ.
Whether you need a circumcision because your foreskin is too tight or want it for aesthetic reasons, we can help. Each circumcision is performed as a 'plastic surgery' procedure to assure maximum precision and minimal residual scarring. We are transforming the care for phimosis in NYC and nationwide by a concerted effort to improve care for men.
For Your Convenience: Weekend Circumcisions
At New York Urology Specialists, we offer convenient office hours including evening weekday and weekend morning hours. We perform procedures including circumcisions in the evening, convenient for men who want to see a urologist after work. We also offer circumcisions and frenuloplasty procedures on weekends, typically Saturday afternoons. We are conveniently located near you. Most patients are able to reach us in less than 1 hour.
Patient Testimonials – New York Urology Specialists
Dear Dr. Alex: We want to thank you for the excellent care you provided for John during his emergency operation and the follow up treatment. Your quiet, confident manner was reassuring to us during a very scary time for us. We will never forget you. John & Sally R. Date: 2013
Circumcision Costs – Affordable Circumcision Options in NYC
We offer affordable adult circumcision options in NYC – all circumcisions are performed by an experienced Board Certified Urologist, Dr. Alex Shteynshlyuger who has performed hundreds of circumcisions.
Why Circumcision?
Benefits and Indications for Circumcision
Read about the Risks of Circumcision and Myths about circumcision.
Did you know? Frenuloplasty is an option for some men who experience pain and tears during sex and with erections due to frenulum breve. They may not require circumcision.
Circumcision Styles and Techniques: Which Should You Choose?
Many men who desired to have a circumcision for anesthetic, hygienic or medical reason spent a lot of time trying to figure out which circumcision technique or style they should have. Which circumcision style is better? Tight and low, high and loose? Tight and loose?
Many men dwell on questions of whether they should have a traditional sleeve circumcision, clamp circumcision, dorsal slit or partial circumcision? ShangRing vs traditional circumcision?
As an experienced urologist and surgeon who has performed hundreds of circumcisions every year for men, my goal here is to provide you with the information that is objective, honest and easy to understand. My goal is to help you make the right decision for you.
When it Comes to Circumcision – You have Options
There are 3 big choices you need to make when it comes to circumcision.
The choice of the surgeon
Why Choose New York Urology Specialists for your circumcision: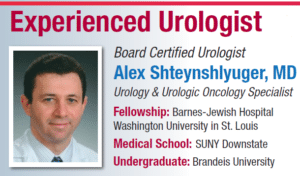 1. Experience – we perform over 100 adult circumcisions each year. There are very few board-certified urologists who perform as many.
2. Safety – We are one of the very few practices that offer circumcision under local anesthesia with same-day consultation and circumcision option. The safety of local anesthesia is unparalleled.
3. Confidential and Understanding Care. We understand that most of our patients desire privacy. We see patients with a variety of urological problems. Your reason for visiting us is entirely confidential.
For information for out-of-area visitors and international visitors, please click here.
Did you know?
Most men are able to go back to work one day after circumcision.
Circumcision can be curative for men with penile pain
Circumcision can be performed in the office under local anesthesia.
Frenuloplasty can help many men with pain during sex.
---
If you have any questions, to schedule a consultation for adult circumcision, frenuloplasty or revision of the previous circumcision, please contact us or call 1 (646) 663-5545. Click for office hours or directions to our office.
Services Offered:
---
What You Need to Know:
Learn More About:
---
If you have any questions, to schedule a consultation or if you need a second opinion, please contact us or call 1-(646) 663-5545
---
Outstanding
by

Allan B.

on Jul 09, 2019
Went in for a procedure with Dr. Alex and he was very calm and thorough about the the operation and the recovery. From the front desk to his assistants, everyone was very courteous, professional and polite. I highly recommend NY Urologist Specialist. They are outstanding!!!
Care at NY Urology Specialists
by

Charles Thompson

on Jul 06, 2019
I am a 54 year-old male who is extremely happy with my care at New York Urology Specialists. I came to see Dr. Alex out of near desperation after consulting with three other urologists. Literally over one night, I began experiencing severe penile pain and burning. None of the other urologists were able to help diagnose what my problem was and seemingly didn't take my problem very seriously. In fact, one of them specifically told me at it had nothing to do with my prostate. After 6 weeks of suffering, I saw Dr. Alex. He examined me and gave me some tests and lab work. He very quickly ascertained that my problem was due to an enlarged prostate. He proscribed medicine to deal with my pain in the short-term and keep my prostate size in check over the long-term. My problem quickly disappeared. Today, 5 years later, I feel great. Dr, Alex listens to you as a patient, takes your opinion and health concerns seriously and knows his field inside-and-out so that you can get proper treatment for your problem. I can't thank him enough for diagnosing and solving my malady - you sometimes can't appreciate a problem until you have it. Getting rid of it and getting back to normal is so important - I am so glad that I saw Dr. Alex for my problem.
Professional staff as well as the Doctor
by

HealthGrades.com

on Jun 18, 2019
Professional staff as well as the Doctor
First class Surgeon & staff
by

DAM BEN STANTON

on Sep 24, 2018
From the very appointment to the last follow-up visit, I felt I was at the right place and with the right people around me. Dr. Alex Stheynshlyuger and his staff made it easy and confortable. I would recommend them to every man.
Satisfied Patient
by

Winston

on Sep 15, 2018
I am very please and satisfied with everything that has been offorded to me by New York Urology Specialist Office.....Dr Alex
Surgical Procedure
by

Lee St. James

on Sep 01, 2018
Dr Alex and his staff are through professionals in every sense of the word. From initial diagnosis to a period of evaluating and ruling out options, we decided upon a surgical solution, which appears for the most part to have corrected the issue. Thanks to Ana, and the staff, especially Dr. Alex for treating me so well. Best regards, Lee
Review
by

Christopher cato

on Aug 16, 2018
Outstanding service
urology services
by

juanito creque

on Apr 11, 2018
I am very satisfied with the treatment I received at new york urology specialist and would recommend them to other patients.they are the very best.
My wife was elated
by

JD

on Jan 15, 2018
Well I put it to use last night and man, good job. My wife was elated. u made it much better somehow, so thank u for fixing my penis
Thankful
by

Jacob

on Dec 05, 2017
"Cannot express how thankful I am I found Dr. Shtetnshlyuger. After undergoing surgery to correct a penile torsion I couldn't be happier with the results. A great doctor who is clearly good at what he does. With something as important as your private area, It's nice to be able to rest easy and know you are in good hands.." via HealthGrades.com 12/5/2017
Review
by

Bob Brown

on Nov 19, 2017
I am writing to thank dr. Alex. He is thorough, professional, knowledgeable, helpful and friendly. I have seen him for ED and prostate issues, and he has explained all my options clearly, and found solutions that have been a great help. thank you! I highly recommend both Dr. Alex and his staff, which I find to be helpful, friendly, knowledgeable and very professional. They are a pleasure to deal with and all have been a great help.
Frenulectomy
by

Raymond M.

on Nov 18, 2017
The attention and care that I received were reassuring and superb. My uneasiness was quickly dispelled by the skill and efficiency they demonstrated during the brief procedure. As a result, my comfort and appearance has improved considerably, and I highly value both Dr. Alex and his staff.
Dr visit
by

Clarence Brown

on Sep 14, 2017
I am very much thankful for meeting Dr Alex .I had a very serious medical problem I visited many doctors but none could not help me it was very difficult for me until I visited Dr Alex after a couple visits my medical problem is no more I feel very great also I felt almost 20 years younger Dr Alex is second to none fantastic doctor. Thanks again Dr Alex from my family.
Good Dr. who cares about his patients
by

Scott Cameron

on Aug 18, 2017
Received circumcision from Dr. Shteynshlyuger. Dr. Shteynshlyuger is a very good specialist who cares for his patients. He was always concerned with my physical and mental comfort prior, during and post-operation. Dr. Alex is very thorough in his work to assess any problems and provide the necessary solution. Being that he has recently moved to a new location, this may afford for speedier appointments and easier flow of patients in and out. In addition, more personal space for waiting patients. If there was any con, it would be, the lack of space at his prior office and being able to see his patients at the appointed time, but a necessary sacrifice for good, careful work. I would recommend him as a very good doctor.
Excellent doctor
by

Michael

on Jul 03, 2014
I am feeling better now after visiting clinic New York urology specialists. Excellent staff and appointment on time.
Thank you for excellent care
by

George & Sally R

on Jan 07, 2013
Dear Dr. Alex: We want to thank you for the excellent care you provided for George during his emergency operation and the follow up treatment. Your quiet, confident manner was reassuring to us during a very scary time for us. We will never forget you. George Sally R. Date: 2013
We appreciate all that you did to help my dad
by

Joanne R.

on Sep 17, 2012
Dear Dr. Alex – I just wanted to write you a note to thank you for all of the care you have gave to my father during his illness. We appreciate all that you did to help my dad through his illness. We wanted to be sure to let you know how much it meant to us. Sincerely Joanne R.
We love you!
by

Joyce T

on Feb 16, 2012
Dr. Alex Shteynshlyuger and Staff – Thank you so much for taking care of my husband Bob. Dr. Alex: I thank God everyday for you. You were an answer to prayer.
This post is also available in: Spanish Russian Italian Arabic