What to Do When Bimix Penis Injections Do Not Work or Stop Working
---
If you have any questions, to schedule a consultation, please contact us or call/text: 1-646-663-5211.
---
What to Do if Bimix Injections do Not Work?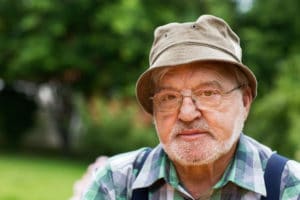 Bimix injections may not work for some men for a variety of reasons. If the dose of Bimix is inadequate it may not work. If the concentration of the Bimix is too low for the patient's needs, Bimix may not work.
The underlying vascular problem may be too severe for Bimix to work. In such cases, other injectable medications can be tried. Trimix and Quadmix might work if Bimix did not work.
The most common reason that Bimix does not work at home when it worked during test dosing in the office is improper use (incorrect injection technique) or improper storage. We usually advise our patients to bring their vial of BiMix to our office, stored on ice, for testing in the office. During the visit, we also re-educate our patients on proper injection technique.
If BiMix stopped working, please make an appointment with New York Urology Specialists, for a re-evaluation.
Diminished benefits of Trimix injections, may indicate worsening underlying peripheral vascular disease which may be caused by poorly controlled high blood pressure, diabetes, thyroid abnormalities or testosterone abnormalities. Full evaluation including blood testing and physical exam is important. Sometimes the onset of Peyronie's disease is the cause of BiMix not working well.
Treatment Options When BiMix Does Not Work
If BiMix injections do not work well, Trimix injections for ED or QuadMix injections can be tried.
About 30% of men who are evaluated at New York Urology Specialists with complaints that Bimix or Trimix does not work well are not injecting themselves correctly which accounts for the failure to obtain good erections. Education on proper injection technique often solves the problem.
For men who develop Peyronie's disease, a penile implant may be an optimal treatment option that can address erectile dysfunction and treat Peyronie's disease surgically at the same time. Peyronie's disease may also be treated with Xiaflex injections but only if erections are good.
Addressing risk factors for ED such as low testosterone, obesity, and poorly controlled diabetes can also help.
Surgical treatment for ED with a penile implant is an effective treatment option when BiMix, Trimix or Quadmix injections do not work well or if men find them unattractive as a long-term treatment option.
Our Protocol for Evaluation Patients for Whom Bimix does not Work
Make sure medications are not degraded; still effective
Make sure that the patient is injecting himself correctly
Consider increasing the dose of Bimix or switching patient to Trimix
Repeat blood work to evaluate whether underlying risk factors have worsened: diabetes, high cholesterol, low testosterone, etc.
Consider repeating penile doppler
Consider getting a cardiology evaluation if there is evidence of progression of peripheral vascular disease
Scheduling Appointments for Erectile Dysfunction Treatment in NYC at New York Urology Specialists
---
If you have any questions, to schedule a consultation, please contact us or call/text: 1-646-663-5211.
---
ED is Treatable in Nearly Every Man

At New York Urology Specialists, our urologists are specially trained in the evaluation and treatment of erectile dysfunction. We understand the challenges that ED creates for our patients, their relationships and their self-esteem. We help you find a treatment for erectile dysfunction that fits your needs, your lifestyle and your preferences.
Urologists are doctors specializing in the treatment of men with erectile dysfunction. By the virtue of our experience and skill, we are able to offer an effective treatment option for nearly every man who desires an effective treatment for ED. We offer medical and surgical treatment for erectile dysfunction.
We Treat Some of the Most Complex ED Problems Including:
Schedule an Appointment with Dr. Shteynshlyuger:
Call/text today: 1-646-663-5211 or make an appointment online
Dr. Alex Shteynshlyuger is a fellowship-trained board-certified urologist with expertise in evaluation and treatment of sexual and erection problems in men using modern effective and proven treatment methods. We offer inflatable penile implant, shockwave therapy for ED and treatment for Peyronie's disease.
He is highly recommended by top primary care physicians in the New York area. If you or someone you know has been experiencing urological symptoms, make an appointment to take advantage of Dr. Shteynshlyuger's expert advice. Please feel free to contact us with any questions.
---
If you have any questions, to schedule a consultation please contact us or call/text: 1-646-663-5211.
---