Penile Implant Removal and Replacement in NYC
---
If you have any questions, to schedule a consultation please contact us or call/text: 1-646-663-5211.
We specialize in penile implant insertion, revision, removal and replacement of inflatable penile implants (AMS-700, Coloplast Titan) as well as semi-rigid implants.
---
Treatment for ED: What You Need to Know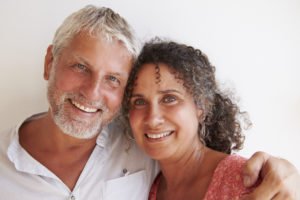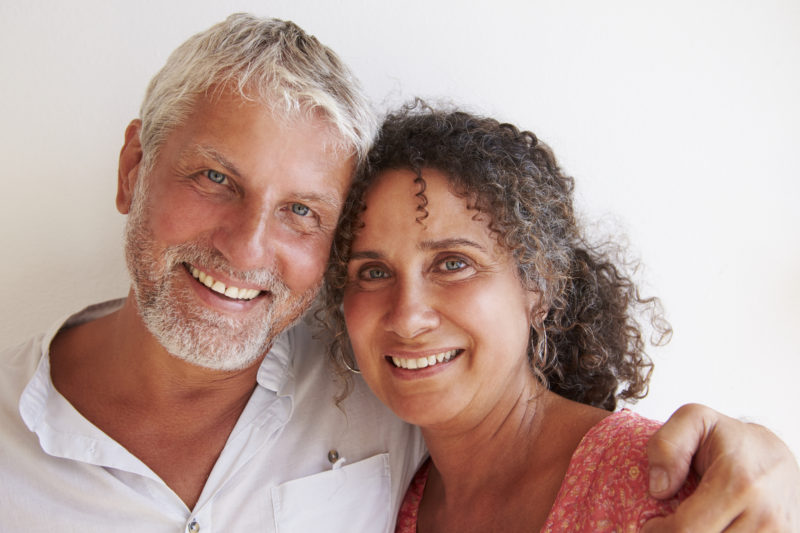 Penile Implant Removal and Replacement
At New York Urology Specialists, our surgeons and urologists have extensive experience in penile implant insertion, removal of a penile prosthesis, and replacement.
Penile Implant Removal Without Replacement
Typically, if it is possible and safe, simultaneous removal and replacement of the prosthesis are advisable. However, it is also possible to remove a penile implant without replacing it. This is usually done in situations when there is infection or skin erosion and simultaneously replacing the prosthesis is not advisable.
Erections After Penile Implant Removal
It is important to understand that most men will not be able to obtain erections after the penile implant is removed unless a replacement is inserted.
Oral PDE5 inhibitors such as Viagra (sildenafil), Cialis (tadalafil), and Stendra (avanafil) usually will not work because (1) most likely they did not work prior to insertion of the prosthesis, and (2) the vascular tissue architecture is destroyed by the insertion of penile implant.
Vacuum erection devices (penis pumps) are not very effective to start with and are unlikely to be effective after penile implant removal. Penile injections are unlikely to work after the implant is removed, given that the corpus cavernosal tissue is obliterated by the prosthesis.
Maintenance of Penile Length After Penile Implant Removal
When it becomes necessary to remove a prosthesis from the penis due to skin erosion or infection, and simultaneous replacement is not possible, it is advisable to use penile stretching devices (traction devices) and vacuum erection devices to maintain the length of the penis, especially if there is a plan to replace the penile implant in the future.
When Is It Necessary to Remove a Penile Implant?
Removal of a prosthesis becomes necessary if there is a suspicion of infection or erosion of the implant through the skin or into the urethra. Severe pain around the prosthesis may also necessitate removal as it may suggest the possibility of an infection. When a penile implant breaks down mechanically, removal and replacement of parts or the entire device may be necessary.
Penile Implant Replacement: Immediate vs. Delayed
In general, when it is safe to do, most experienced urologists who specialize in penile implant surgery prefer a simultaneous replacement of the prosthesis. When the device breaks down mechanically without erosions and without evidence of infection, most of the time it is possible to do immediate removal and replacement. In general, healing after this procedure (immediate replacement) is similar to healing after initial penile implant insertion.
For some patients with localized infection of the prosthesis, simultaneous removal and replacement of the implant may be possible after thorough irrigation of the surgical field with antibiotic solution. While the risk of infection is still elevated, in over 70 percent of patients, this approach will be successful.
In patients who have erosion of the penile implant, preservation of the prosthesis may sometimes be possible if, for example, the erosion is diagnosed early and involves only one cylinder or the scrotal pump. It may be possible to remove and replace the scrotal pump only in such cases. It may also be possible to remove only one cylinder and replace it later on with a new one.
Options for Penile Implant Replacement: Inflatable to Malleable and Vice Versa
When an inflatable penile implant needs to be removed, a surgeon may decide to leave a malleable implant as a permanent or temporary replacement.
Recovery from Penile Implant Removal
Most often, a prosthesis is removed from the penis without replacement in cases of infection or implant erosion. Usually, appropriate antibiotics are prescribed. A closed suction drain may be left temporarily in the penis or the scrotum if there is concern about infection. Recovery after prosthesis removal is otherwise similar to what most patients experience after penile implant insertion. Patients may experience some pain for 1-2 weeks after the procedure. At New York Urology Specialists, we usually advise patients to apply a compressive dressing for the first 24-48 hours.
Most men can return to work in about 2 weeks after the procedure. Patients are permitted to take a shower the day after the procedure. We do not advise going to the beach or swimming in a public pool until the incision has completely healed, which usually occurs in 3-4 weeks.
Recovery After Penile Implant Removal and Replacement
Usually, antibiotics are prescribed after penile implant replacement. A moderately compressive dressing is applied over the penis and the scrotum to minimize the risk of swelling and bleeding. This dressing should be removed daily and should not be too tight. The incision may be covered by surgical glue which will usually peel off on its own in 3-4 weeks. It usually takes 6-8 weeks until the penile implant can be put to use. Patients can resume their regular diet. We advise against going to the beach, swimming in the ocean, or swimming in a pool for 3-4 weeks until everything heals.
Penile Implant Removal Due to Erosion
When components of the prosthesis break through the skin of the penis or scrotum, urgent treatment is necessary to minimize the risk of infection. It is important to realize that sometimes the infection is a reason for the components to erode through the skin or through the urethra. The surgeon will assess the reasons for penile implant erosion and risk factors for infection and recommend removal or replacement as appropriate.
Penile Implant Removal Due to Pain
Pain is common immediately after insertion of an implant in the penis and can last for 3-4 weeks in some patients, but eventually subsides. Men who have penile fibrosis or Peyronie's disease requiring extensive manipulation may experience more pain after insertion.
When men develop pain in the penis in the absence of any other signs of infection, it may be an indication of possible infection or impending erosion. However, not everyone who develops pain has an infection in the penis. In particular, men with diabetes may develop pain in the penis as a result of progressive neuropathy. In addition, incomplete bladder emptying, as well as sexually transmitted diseases, may cause referred pain. Some men develop penile pain from excessive use and friction due to balanitis and other treatable causes.
Penile Implant Removal and Replacement Due to Mechanical Failure
More than 70 percent of men can have a penile implant such as AMS-700 or Coloplast Titan in place for more than 15 years without a problem. Occasionally, a mechanical breakdown may necessitate the removal and replacement of the device.
It is important to know that more than 50 percent of patients who come to New York Urology Specialists with complaints that the penile implant has stopped working are found to have a fully functional penile implant. Most often, patients have difficulty with penile implant inflation or deflation, which can be solved with proper training.
The most common causes of mechanical failure involve loss of fluid. In general, if the implant has been in place for less than 2-3 years, evaluation to establish the cause of implant failure may be beneficial preoperatively as it may allow replacement of only the part that has failed. For implants that are older than 3-4 years, in general, we recommend replacing the entire penile implant, including all components.
Inflatable Penile Implant Removal and Replacement with a Malleable Implant due to Difficulty with Implant Use
A frequent problem which we encounter is a difficulty with inflatable penile implant use. Most often, patients have not been trained properly on how to use the device. After one or two sessions of training on the use of penile implants, most patients are able to inflate and deflate it fairly well.
As men age, some develop difficulty using inflatable penile implants due to worsening manual dexterity. In addition, when a man gains a significant amount of weight, he may have difficulty reaching the scrotum to inflate the penile implant.
In situations when it becomes difficult to use an inflatable penile implant due to aging and other issues, it may be reasonable to replace an inflatable penile implant with a malleable penile implant which is much easier to use.
Why Choose New York Urology Specialists for Treatment of Erectile Dysfunction?
All treatment is performed by a board-certified urologist experienced in treating men with symptoms of ED, premature ejaculation and other sexual problems using medical therapy, minimally invasive therapies, lasers, and surgery.
We are one of the few practices in the region to offer a full range of options for treatment of sexual and erection problems in men.
We offer diagnostic testing in our office which avoids hospital costs.
Extensive Experience: Thousands of men have treated successfully using medical therapy, shockwave therapy for ED, penile injections with Trimix, and penile implant surgery.
Scheduling Appointments for ED Treatment at New York Urology Specialists
---
If you have any questions, to schedule a consultation, please contact us or call/text: 1-646-663-5211.
We have excellent reviews from patients and their partners.
We offer affordable, highest-quality urology care with or without insurance. Find out our office hours or directions to our office. We offer weekday, weekend and evening office hours.
---
Peronis Disease
by

Robert Clarke

on Aug 04, 2019
Dr Alex was both knowledgeable and concise with his diagnosis and advice which was well received. Dr was her knowledgeable in the subject and provided good advice.
3P Removal
by

Karl Henry

on Jul 24, 2019
Went to get my penile papule remove. Got done same day, it was fast, great staff, and most importantly, pleased with the result.
Urology Visit
by

Oliver

on Jul 18, 2019
Staff were all very welcoming. Dr. Alex Shteynshlyuger was very knowledgeable and attentive during my time spent with him.
Recommendation
by

JOHN

on Jul 18, 2019
Therefore I would like to recommend you to anyone who need your services.
Outstanding
by

Allan B.

on Jul 09, 2019
Went in for a procedure with Dr. Alex and he was very calm and thorough about the the operation and the recovery. From the front desk to his assistants, everyone was very courteous, professional and polite. I highly recommend NY Urologist Specialist. They are outstanding!!!
Satisfied Patient
by

Winston

on Sep 15, 2018
I am very please and satisfied with everything that has been offorded to me by New York Urology Specialist Office.....Dr Alex
Friendly , courteous, effiecient and professional
by

Wyts

on Sep 15, 2018
Wyts Wyts recommends New York Urology Specialists via Facebook. September 15, 2018 · Friendly , courteous, effiecient and professional staff members. This office i highly recommend for any and all Urology matters. Dr Alex Shteynshlyuger is very professional and knowledgable easy to communicate with. Thanks Dr Alex
Surgical Procedure
by

Lee St. James

on Sep 01, 2018
Dr Alex and his staff are through professionals in every sense of the word. From initial diagnosis to a period of evaluating and ruling out options, we decided upon a surgical solution, which appears for the most part to have corrected the issue. Thanks to Ana, and the staff, especially Dr. Alex for treating me so well. Best regards, Lee
Review
by

Christopher cato

on Aug 16, 2018
Outstanding service
A very good doctor
by

Andrei

on Aug 15, 2018
Dr. Alex Shteynshlyugerand is careful, patient, experienced. Uses innovative approaches, that actually yield results. He is indeed a good doctor, in every sense
urology services
by

juanito creque

on Apr 11, 2018
I am very satisfied with the treatment I received at new york urology specialist and would recommend them to other patients.they are the very best.
My wife was elated
by

JD

on Jan 15, 2018
Well I put it to use last night and man, good job. My wife was elated. u made it much better somehow, so thank u for fixing my penis
Thankful
by

Jacob

on Dec 05, 2017
"Cannot express how thankful I am I found Dr. Shtetnshlyuger. After undergoing surgery to correct a penile torsion I couldn't be happier with the results. A great doctor who is clearly good at what he does. With something as important as your private area, It's nice to be able to rest easy and know you are in good hands.." via HealthGrades.com 12/5/2017
Review
by

Bob Brown

on Nov 19, 2017
I am writing to thank dr. Alex. He is thorough, professional, knowledgeable, helpful and friendly. I have seen him for ED and prostate issues, and he has explained all my options clearly, and found solutions that have been a great help. thank you! I highly recommend both Dr. Alex and his staff, which I find to be helpful, friendly, knowledgeable and very professional. They are a pleasure to deal with and all have been a great help.
Dr visit
by

Clarence Brown

on Sep 14, 2017
I am very much thankful for meeting Dr Alex .I had a very serious medical problem I visited many doctors but none could not help me it was very difficult for me until I visited Dr Alex after a couple visits my medical problem is no more I feel very great also I felt almost 20 years younger Dr Alex is second to none fantastic doctor. Thanks again Dr Alex from my family.
Excellent doctor
by

Michael

on Jul 03, 2014
I am feeling better now after visiting clinic New York urology specialists. Excellent staff and appointment on time.
Thank you for excellent care
by

George & Sally R

on Jan 07, 2013
Dear Dr. Alex: We want to thank you for the excellent care you provided for George during his emergency operation and the follow up treatment. Your quiet, confident manner was reassuring to us during a very scary time for us. We will never forget you. George Sally R. Date: 2013
We love you!
by

Joyce T

on Feb 16, 2012
Dr. Alex Shteynshlyuger and Staff – Thank you so much for taking care of my husband Bob. Dr. Alex: I thank God everyday for you. You were an answer to prayer.
ED is Treatable in Nearly Every Man

At New York Urology Specialists, our urologists are specially trained in the evaluation and treatment of erectile dysfunction. We understand the challenges that ED creates for our patients, their relationships and their self-esteem. We help you find a treatment for erectile dysfunction that fits your needs, your lifestyle and your preferences.
Urologists are doctors specializing in the treatment of men with erectile dysfunction. By the virtue of our experience and skill, we are able to offer an effective treatment option for nearly every man who desires an effective treatment for ED. We offer medical and surgical treatment for erectile dysfunction.
We Treat Some of the Most Complex ED Problems Including:
Schedule an Appointment with Dr. Shteynshlyuger:
Call/text today: 1-646-663-5211 or make an appointment online
Dr. Alex Shteynshlyuger is a fellowship-trained board-certified urologist with expertise in evaluation and treatment of sexual and erection problems in men using modern effective and proven treatment methods. We offer inflatable penile implant, shockwave therapy for ED and treatment for Peyronie's disease.
He is highly recommended by top primary care physicians in the New York area. If you or someone you know has been experiencing urological symptoms, make an appointment to take advantage of Dr. Shteynshlyuger's expert advice. Please feel free to contact us with any questions.
---
If you have any questions, to schedule a consultation please contact us or call/text: 1-646-663-5211.