Oral Medications Used for Treatment of Peyronie's Disease
---
If you have any questions, to schedule a consultation or if you need a second opinion, please contact us or call: 646-663-4050
---
What Pills are Effective for Treatment of Peyronie's Disease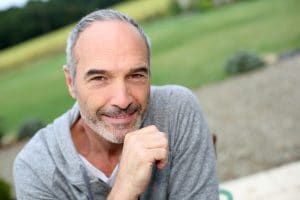 In general, currently available oral medications that have been shown to help men with Peyronie's disease have limited effectiveness.
Typically improvement seen with oral medications alone are not sufficient to make a significant improvement in curvature.
Oral medications are best used in combination with other treatment options, in particular, injection therapy.
In my view, the reason to use oral therapies is two-fold:
It may help some men with pain symptoms caused by Peyronie's disease. These medications include Cialis.
Prevent the worsening of penile curvature and prevent disease progression: CoQ10 has been suggested to have a beneficial effect. Since it's a safe supplement and good for the heart as well – I recommend it generously.
What Oral Treatments Have No Benefit?
Just as important as knowing what works, it is important to know what does not work.
Colchicine, vitamin E, and tamoxifen do not help with Peyronie's disease and should not be used for that purpose.
---
If you have any questions, to schedule a consultation or if you need a second opinion, please contact us or call: 646-663-4050
Dr. Alex Shteynshlyuger is a board-certified urologist in NYC who specializes in treating men with Peyronie's disease.
---