Symptoms of Testicular Cancer
---
If you have any questions, to schedule a consultation or if you need a second opinion, please contact us or call 1 212-204-6300
---
Common Symptoms of Testicular Cancer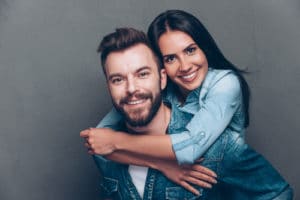 Sometimes testicular cancer may present with unusual symptoms such as shortness of breath. Usually, testicular cancer causes a lump or a mass in the testicle. Occasionally, the lump may be too small to feel but may cause testicular 'ache', pain or discomfort. Less common, testicular cancer may produce an excess of hormones and lead to symptoms related to overproduction of hormones.
Treatment of Testicular Cancer
Treatment of testicular cancer depends on the stage of the disease and exact pathology. Typically, the first step is to remove the affected testicle (or sometimes part of it) to determine if there is cancer and what type it is. Further treatment depends on pathological examination under the microscope and clinical staging. Usually, a CT of the abdomen is performed.
Treatment options include surgery (RPLND open or robotic), chemotherapy and radiation therapy depending on the disease stage and type.
---
If you have any questions about testicular cancer treatment, schedule a consultation, contact us or call 1-(212) 204-6300. We have excellent reviews from patients and their partners.
We offer affordable, highest-quality urology care with or without insurance. Find out our office hours or directions to our office. We offer weekday, weekend and evening office hours.
Dr. Alex Shteynshlyuger is a board-certified urologist, who specializes in all aspects of care for sexual problems in men including ED, premature ejaculation and other sexual concerns. He has successfully treated hundreds of men with sexual problems including ED and poor libido.
---
Testicular Cancer is Treatable in Nearly Every Man

At New York Urology Specialists, our urologists are specially trained in the evaluation and treatment of testicular cancer, testicular pain, and scrotal lumps. We understand the challenges that testicular problems create for our patients, their relationships and their self-esteem.
Urologists are doctors specializing in the treatment of men with erectile dysfunction. By the virtue of our experience and skill, we are able to offer an effective treatment option for nearly every man who desires an effective treatment for ED. We offer medical and surgical treatment for erectile dysfunction.
We Treat Some of the Most Complex Health Problems in Men Including:
Schedule an Appointment with Dr. Shteynshlyuger:
Call today: (212) 204-6300 or make an appointment online
Dr. Alex Shteynshlyuger is a fellowship trained board-certified urologist with expertise in evaluation and treatment of urological problems in men using modern effective and proven treatment methods. He is highly recommended by top primary care physicians in the New York area. If you or someone you know has been experiencing urological symptoms, make an appointment to take advantage of Dr. Shteynshlyuger's expert advice. Please feel free to contact us with any questions.