Urology Care for Men and Women in NYC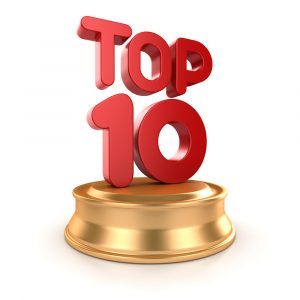 Whether you have an emergency or need a second opinion from our highly regarded and experienced urologists, we are ready to help you. Our academically-trained urologists will fully evaluate you, make a diagnosis, answer your questions and will help you choose the best possible treatment that's right for you.
We offer state-of-the-art Urological care for men and women with complex urological problems. We offer both surgical and non-surgical care in office and hospital settings. We see patients from all parts of New York City, other parts in the USA, Canada, South America and the Caribbean and other international patients.
---
If you have any questions, to schedule a consultation or if you need a second opinion, please contact us or call: 646-663-4477.
We offer affordable, highest-quality urology care with or without insurance. Find out our office hours or directions to our office. We offer weekday, weekend and evening office hours.
---
Experienced Urologists
The board-certified urologists at New York Urology Specialists are ready to step in and provide you with world class medical care for your urological needs. Our philosophy is rooted in the personalized approach to each patient coupled with the latest medical knowledge and innovations.
We specialize in providing care to men and women with complex urological needs. We also offer second and third opinions to patients who have not benefited from the cookbook approach to medicine and who require an individualized plan of urological care.
At New York Urology Specialists, we invite you to experience a higher standard of urological care. From robotic surgery to most effective treatments for bladder and prostate cancers, we surpass national benchmarks of quality for our patients.
Please feel free to contact Us with any questions. We also provide care to international patients and out-of-area patients in our offices
Why Choosing New York Urology Specialists for Your Urology Care is a Smart Choice.
Board Certified Urologist
Evidence Based Medicine based on Cutting-Edge Medical Research
Fellowship Trained Urologist
Highly acclaimed and internationally recognized urologists
Top Urology Practice in New York Region
Board Certified Urologists in NYC

Our board certified urologist has more over 10 years of experience providing urology care to some of the most complex patients with multiple medical problems in addition to urological problems that include diabetes, heart disease, strokes, heart attacks, hypertension, multiple sclerosis, COPD and asthma, sleep apnea, high cholesterol and obesity, colon cancer.
Want to know more? Read What is Urology and What do Urologists Treat?
Schedule an Appointment with Dr. Shteynshlyuger:
Call today: (646) 663-4477 or make an appointment online
Dr. Alex Shteynshlyuger is a fellowship trained board certified urologist with expertise in evaluation and treatment of urological problems in men and women using modern effective and proven treatment methods. He is highly recommended by top primary care physicians in New York area. If you or someone you know has been experiencing urological symptoms, make an appointment to take advantage of Dr. Shteynshlyuger's expert advice. Please feel free to Contact Us with any questions.
Men & Women: Urological Care in NYC
offices in Manhattan and Brooklyn with easy access for patients from Long Island, Queens, Bronx, New Jersey and Staten Island.
Top Urologist for Men in NYC
Best Urologist Caring for Women's Needs in NYC
Affiliated with Top Hospitals in NYC
Dr. Shteynshlyuger is affiliated with New York Presbyterian Brooklyn Methodist, Maimonides Medical Center and Gramercy Surgical Center in Manhattan.
Top Urologist in Manhattan for Patients Looking for a Urologist in Brooklyn, Queens, Bronx and Staten Island and Manhattan
Dr. Alex Shteynshlyuger is among top 10% of most-sought urology doctors in the United States according to independent rankings from Vitals.com.
---
If you have any questions, to schedule a consultation or if you need a second opinion, please contact us or call: (646) 663-4477.
We offer affordable, highest-quality urology care with or without insurance. Find out our office hours or directions to our office. We offer weekday, weekend and evening office hours.
---
Excellent services. Very knownelge
by

John lothrop

on Jan 31, 2018
We came to New your urologiy specialist from another state for a second opinion . Dr Shteynshlyuger was able to make the diagnosis in his office which was very convenient for the patient. His staff is very knowledgeable and very competent.
Review
by

Bob Brown

on Nov 19, 2017
I am writing to thank dr. Alex. He is thorough, professional, knowledgeable, helpful and friendly. I have seen him for ED and prostate issues, and he has explained all my options clearly, and found solutions that have been a great help. thank you! I highly recommend both Dr. Alex and his staff, which I find to be helpful, friendly, knowledgeable and very professional. They are a pleasure to deal with and all have been a great help.
Frenulectomy
by

Raymond M.

on Nov 18, 2017
The attention and care that I received were reassuring and superb. My uneasiness was quickly dispelled by the skill and efficiency they demonstrated during the brief procedure. As a result, my comfort and appearance has improved considerably, and I highly value both Dr. Alex and his staff.
Dr visit
by

Clarence Brown

on Sep 14, 2017
I am very much thankful for meeting Dr Alex .I had a very serious medical problem I visited many doctors but none could not help me it was very difficult for me until I visited Dr Alex after a couple visits my medical problem is no more I feel very great also I felt almost 20 years younger Dr Alex is second to none fantastic doctor. Thanks again Dr Alex from my family.
Urination problem
by

Jean

on Aug 25, 2017
Thank you New York Urology Specialists for helping with my problem. The doctor and the staff are great!
Good Dr. who cares about his patients
by

Scott Cameron

on Aug 18, 2017
Received circumcision from Dr. Shteynshlyuger. Dr. Shteynshlyuger is a very good specialist who cares for his patients. He was always concerned with my physical and mental comfort prior, during and post-operation. Dr. Alex is very thorough in his work to assess any problems and provide the necessary solution. Being that he has recently moved to a new location, this may afford for speedier appointments and easier flow of patients in and out. In addition, more personal space for waiting patients. If there was any con, it would be, the lack of space at his prior office and being able to see his patients at the appointed time, but a necessary sacrifice for good, careful work. I would recommend him as a very good doctor.
No scalpel vasectomy
by

Andrew

on Jun 06, 2017
I can't imagine a vasectomy procedure going more smoothly. I was playing tennis 5 days later. He was extremely professional, knowledgeable, and made me feel very comfortable with his great bedside manner. If you're coming to see him or considering seeing him, be rest assured that you're in good hands! Go for no scalpel vasectomy.
Worth the wait
by

Richard

on Nov 15, 2014
I went to see Dr. Shteynshlyuger for a second opinion about a urinary problem after having a continuing issue for many months that wasn\'t getting better. He seemed very knowledgeable. I highly recommend him. Cons: If you\'re not the first patient the wait can be LONG.
Thank you
by

Charles M

on Jul 03, 2014
Since starting the Vesicare, my cramps and burning have mostly gone. The biggest benefit is my leaking has been reduced to the lowest amount in almost 10 years.
Excellent doctor
by

Michael

on Jul 03, 2014
I am feeling better now after visiting clinic New York urology specialists. Excellent staff and appointment on time.